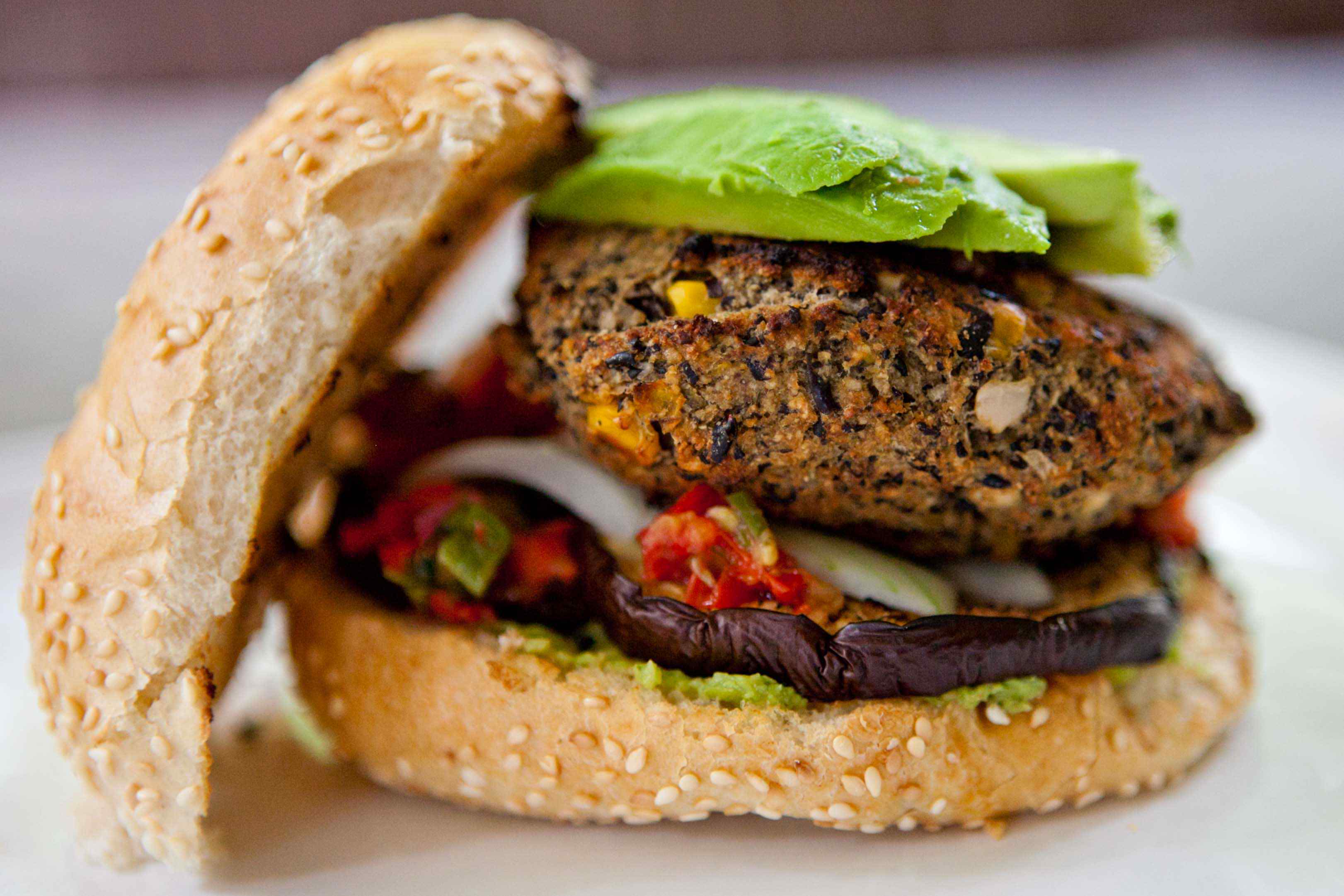 YES! YOU HEARD IT RIGHT…
YOU CAN EAT THIS BURGER AND STILL ENJOY THE HEALTH BENEFITS!
We have been emphasizing enough on the health benefits of black beans in some of our recent posts to follow them you can simply go to the links found at the end of this post.
Here is an interesting burger that you can prepare by adding black beans which ensures you are not just consuming fats and carbs you are also consuming a good portion of protein and fiber. Toss those cute little black beans into your burger NOW to enjoy the health benefits of a perfect blend of proteins and fiber.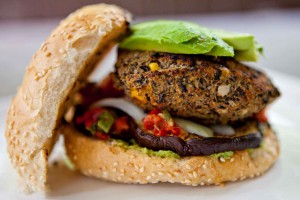 Grilled Black Bean Burger
Ingredients required
    Half a chopped onion
    1 tablespoon of fresh garlic cloves
    2 cans of black beans
    2 tablespoons of fresh cilantro
    1 tablespoons of fresh parsley
    1 egg
    A dash of red pepper flakes
    ½ of breadcrumbs
    Salt & pepper
Directions
    Add a can of black beans to the grated mixture
    Add 2 tablespoons of fresh cilantro, 2 teaspoons of fresh parsley, 1 egg and a dash of red pepper flakes
    Pulse the mixture really well until combined
    Put the entire mixture into a bowl
    Add a second can of black beans with ½ cup of breadcrumbs, salt & pepper and mix them well
    Now form patties out of this mixture
    Cook them in an oiled grill for about 6 minutes OR
    You can also bake them at 375 degrees for 10 minutes on each side
AND… You are done with first and difficult half of the burger making process!
Now toss the patties into a whole wheat bun mixed with your choice of vegetables and sauces to enjoy a delicious lunch or dinner packed with essential nutrients that are great for your overall health and well-being.
By : Natural Health News
Save