Brand: DMGM
Ideal for:
1. Oily/combination skin
2. Dehydrated skin
Deserved Rating:
1. Packaging:
4.5 /5 – Nice but the quantity is quite less as compared to the price tag it comes with.
2. Texture:
4.8/5 – Very smooth and velvety!
3. Lasting Power:
4.8/5 – Lasts pretty much all day as in doesn't let the foundation oxidize so soon.
4. Overall Rating:
4.7/5 – Overall a nice product but didn't do much for my skin.
*Read below for more details*
Do I recommend it?
Yes, but with limitations.
Why do I commend it?
Spend on this primer only if you really want something underneath your foundation because it satisfies you psychologically other than that for people with normal/combination skin it doesn't do much. Might really work on people with oily skin types but since my skin is a little on the drier side I don't think it made any difference as such. My skin is usually matte so probably that is one reason it didn't work for me. It didn't do any harm to my skin either like no breakouts or any other skin problem. It can work out better on people with oily skin types because it does have that mattifying effect so, yeah if you've got oily t-zone and your make up doesn't last longer than give it a shot. One thing I would like to add here that it did make my makeup last longer but I use Bourjois Healthy Mix which lasts longer anyways.
Why is it a hit?
 Mattifies skin
 Little goes a long way
 Waterproof
 Moisturizes skin
 Makes make up last longer on oily skin
 Doesn't let the foundation oxidize so quickly
Why is it a miss?
 Too matte for dry skin types
 Lesser quantity for price
Beware!
 If you have dry skin or even combination skin
 If you don't want to add an extra step to your daily foundation routine
 If you have foundation that already has a primer in it
 If your foundations lasts longer
Brace it with:
 Foundations that oxidize quickly
 Foundations for oily skin types
Ingredients:
DIMETHICONE, CYCLOPENTASILOXANE, DIMETHICONE, CROSSPOLYMER, POLYSILICONE -11
Photos for Reference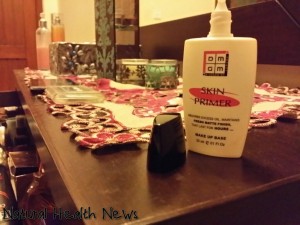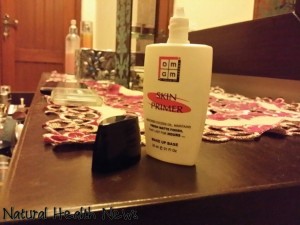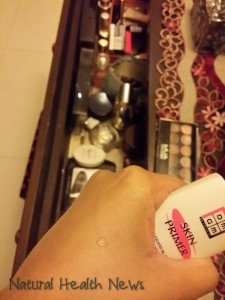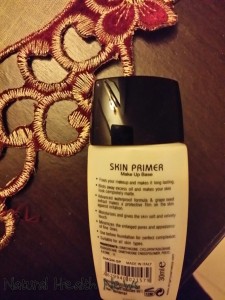 By : Natural Health News