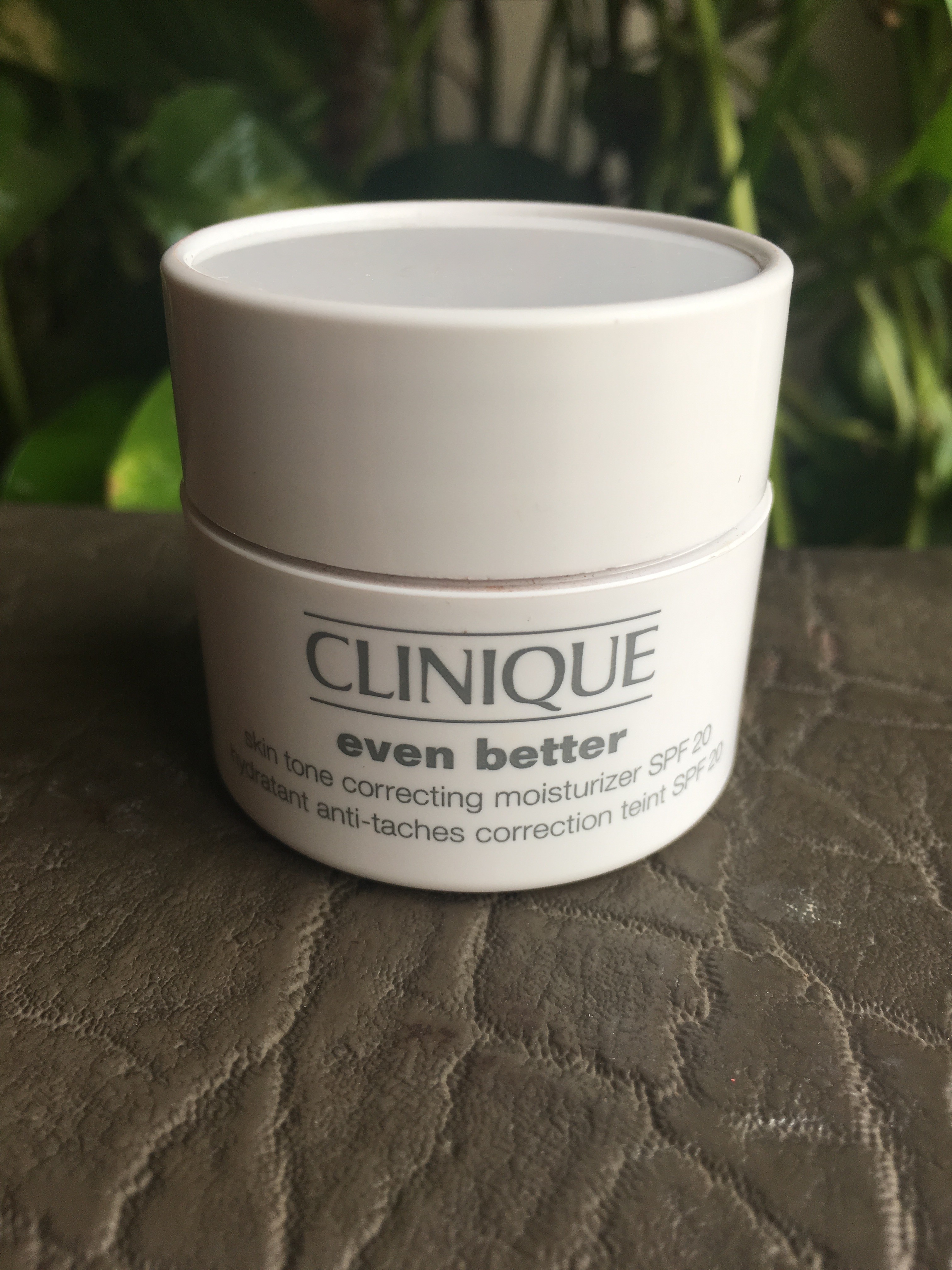 Brand Name: CLINIQUE
Purpose: Adding length and volume to lashes
Ideal for: Moisturizing, tone correction and sun protection.
Priced at: $48 excluding taxes
Rating: 4.8/5
Packaging Highlights
    Full size comes in a white jar with a silver lid
    Deluxe sample comes in a white jar with white lid contains a good amount of product
    Unhygienic packaging for really finicky individuals
What I like about CLINIQUE EVEN BETTER SKIN TONE CORRECTING MOISTURIZER?
    Visibly enhances complexion
    Makes skin really soft to touch
    Reduces pigmentations
    Targets dark spots and lightens them
    Absorbs instantly into the skin
    Does not leave a greasy residue behind
    Moisturizes dry and oily skin
    Doesn't clog pores
    Delivers fast results
What I don't like about CLINIQUE EVEN BETTER SKIN TONE CORRECTING MOISTURIZER?
    Comes in jar packaging
    Can cause breakout on really sensitive skin
My thoughts on CLINIQUE EVEN BETTER SKIN TONE CORRECTING MOISTURIZER
I absolutely love this jar of moisture with SPF 20 because it actually does the tone correcting job as promised. It lightens scarring and dark sports, enhances complexion and also moisturizes skin without causing massive breakouts like some tone correcting creams or moisturizers do. I am still a little confused about the breakout part though because I am unable to judge yet, if it actually does cause breakouts or it doesn't. My skin has been acting up really bad since a few months even before I started using this formula so I can't say if this is destroying it more or not because I don't even get to use it that regularly. Otherwise it is a great formula and is great at lightning scars, pigmentation and dark spots on your skin. It shows clear improvement in my skin on days I use it. You get to see results fast with this one so that is another plus.
What is it made of?
Not available on the Clinique website.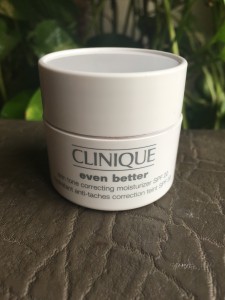 Save