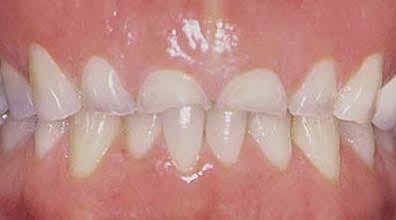 What Is Bruxism?
Bruxism is excessive teeth grinding and jaw clenching. It is an oral parafunctional activity i.e., it is unrelated to normal function such as eating or talking.
There are two main types of bruxism: that which occurs during sleep (sleep bruxism) and that which occurs during wakefulness (awake bruxism).
Dental damage may be similar in both types, but the symptoms of sleep bruxism tend to be worst on waking and improve during the course of the day, and the symptoms of awake bruxism may not be present at all on waking, and then worsen over the day.
Mild bruxism may not require treatment. However, in some people, bruxism can be frequent and severe enough to lead to jaw disorders, headaches, damaged teeth and other problems.
In most cases, bruxism doesn't cause serious complications. But severe bruxism may lead to:
    Damage to teeth, restorations, crowns or jaw
    Tension-type headaches
    Facial pain
    Disorders that occur in the temporomandibular joints (TMJs), which may sound like clicking when the mouth is opened or closed.
Causes Of Bruxism:
Possible physical or psychological causes may include:
    Emotions, such as anxiety, stress, anger, frustration or tension
    Aggressive, competitive or hyperactive personality type
    Abnormal alignment of upper and lower teeth (malocclusion)
    Other sleep problems, such as sleep apnea
    Response to pain from an earache or teething (in children)
    Stomach acid reflux into the esophagus
    An uncommon side effect of some psychiatric medications, such as phenothiazines or certain antidepressants
    A coping strategy or focusing habit
    Complication resulting from a disorder such as Huntington's disease or Parkinson's disease
The Following Factors Increase The Likelihood Of Developing Bruxism:
    Stress.
    Age.
    Bruxism is common in young children, but it usually goes away by the teen years.
    Personality type.
    People with aggressive, competitive or hyperactive personality are at a higher risk of developing bruxism