Brand Name: benefit
Shade: N/A
Finish: Matte and poreless
Overall Rating: 4.7/5
Packaging Highlights
    Who doesn't admire Benefit's packaging?
    Comes in a nice aqua colored card box
    Has a lady police drawn on the card packaging carrying a gun that supposedly zaps pores
    The product itself is nicely contained in a tube available in two sizes i.e. 0.25oz & 0.75 oz.
    Also comes in a sample size with some promotional offers
    Sample size packaging is also beautiful (See photos at the end of the post for reference)
What I like about BENEFIT POREFESSIONAL PRIMER?
    Beautiful packaging
    Magically erases pores and fine lines
    Brightens up complexion
    Little goes a long way
    Evens out skin tone
    Masks redness
    Gives a silky finish
    Lightweight formula
    Balm like consistency
What I don't like about BENEFIT POREFESSIONAL PRIMER?
    Pricey
    Causes breakouts on skin allergic to Vitamin E
My thoughts on BENEFIT POREFESSIONAL PRIMER
I got a sample sized from Sephora with some purchase and it was lying in my vanity silently for about 4 months. The reason why I was afraid of using it was because I read somewhere that it causes breakouts so I was reluctant to try it on as I easily breakout with wrong choice of products. The other day I decided to give it a try as my acne was totally in control and I was blown away with the results. I was a major fan of Makeup Forever smoothing primer and I never thought I would come across a primer better than this or at least comparable to this but I was wrong Benefit Porefessional delivers the same results as my MUFE one does, if not better. If you happen to get breakouts with it you can always switch to MUFE because that has been tried and tested already and has not given me a single breakout even after using every day.
What is it made of?
Ingredients not available.Contains Vitamin E.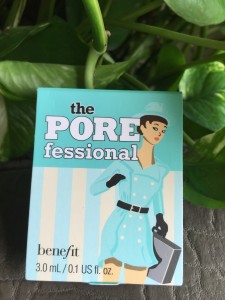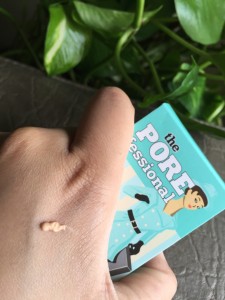 By : Natural Health News