Brand:The Balm Cosmetics
Shade:Mary- Lou (Honey-hued)
Ideal for:
1. Highlighting cheekbones.
2. Night functions.
3. Adding that subtle bling to wake your face up.
4. That perfect shimmery glow under and around the eyes.
Deserved Rating:
1. Packaging:
5/5 – I would give it 5 because it is super cute and I primarily got it because of the packaging!
2. Texture:
5/5 – Super smooth and melts like butter on my Asian skin.
3. Lasting Power:
4.5/5 – Lasts for about 5 to 6 hours on dry/combination skin.
4. Shade Color:
4.5/5 – Awesome but I feel it's more on the white side as I prefer that bronze/golden glow. It does not leave that bronze glow but oh, hold on! It's great for night functions.
5. Overall Rating:
4.8/5 – Super smooth buttery highlighter that is great for night functions and is HIGHLY pigmented.
Do I recommend it?
Yes, but with limitations.
Why do I commend it?
I commend it because it has a great texture, supper cute packaging and it melts like butter on my cheeks but I feel it is not great for people with dry skin as it looks like you have just rolled on shimmer pigments on your cheeks and haven't blended them well. That's what happens on my cheeks when I don't prep my skin so well. When I use it with liquid foundation with runny consistency it tends to settle in my skin much better then when I apply a thick foundation. It sets in my pores also at times but that does not mean that the product is not amazing. When I prep my skin really well, use a primer underneath and then apply foundation it melts literally like butter on my skin and leave a fine, satin finish. It leaves a nice dewy finish but it does not give me that 100 watt glow honestly. It has more of the natural, dewy finish with fine gold pigments in light shades. It is not all that great for that bronze or golden glow for those glamour nights but it's definitely great for casual night dinners and small functions.
Why is it a hit?
 Nicely pigmented.
 Blends in nicely in the skin.
 Gives your face that natural glow.
 Amazing for night time make-up.
 Great for natural, dewy finish.
Why is it a miss?
 Looks streaky and artificial on people with dry/combination skin.
 You need to apply moisturizer and primer before your foundation to apply it.
Beware!
 If you have super dry skin.
 If you prefer golden/bronze glow.
 If you want to apply it to work and you are short on time because that means extra time for make -up which includes additional steps such as applying moisturizer, primer and then foundation.
Brace it with:
 Bright smokey eyes.
 Well done lashes.
 Matte blush in the hues peach and plumy pinks.
 Lipstick of your choice and gloss on top.
Ingredients:
MICA, ISOEICOSANE, POLYEHTYLENE, BORON NITRIDE, POLYISOBUTENE, PTFE, SILICA, SYNTHEITC WAX, DIMETHICONE, TITANIUM DIOXIDE (CI 77891), IRON OXIDES (CI 77491).
Photos for Reference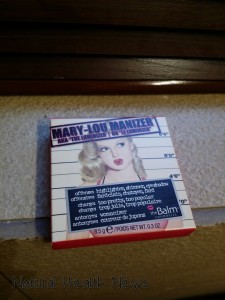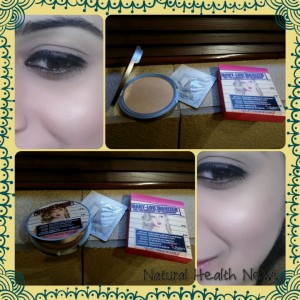 By : Natural Health News