Brand Name: Anastasia Beverly Hills
Shade: Dark Brown
Ideal for: Medium brown to black hair
Purpose: Shape and define brows
Overall Rating: I don't want to rate this product based on my opinion only. Please read "My thoughts" for the reason.
Packaging Highlights
    Slim pencil with a spooley
     on one side
    Covered with lids on both sides
    Simple black pencil with the logo printed in pale gold
 What I like about ABH BROW WIZ IN DARK BROWN?
    Sturdy spooley
    Looks natural
    Easy to work with
    Thinner pencil that is easy to hold and draw a perfect arch with precision
    Robust as it can handle pressure and doesn't break
    Doesn't need to be sharpened
What I don't like about ABH BROW WIZ IN DARK BROWN?
    Expensive
    Not enough product as compared to the price
My thoughts on ABH BROW WIZ IN DARK BROWN?
I honestly feel this product is not well worth all the hype it enjoys. It is a good product. Not saying by any means that this product is an absolute miss but nothing too amazing either and the reason is that maybe I already have perfect eyebrows in terms of shape and thickness. For me I would say this product is ideal as it creates a very natural brow situation. I just need a bit of filling on the starting end of my brows and when I used to fill them in with some other products I previously had with angled brushes it used to look so overly done but it's not really the case with this one. It looks natural yet covers my sparse areas with great precision. I have a perfect eyebrow shape so I don't need to create an arch as such. I think it's going to work fine for people with less brow hair as it mimics natural brows even if applied with pressure.
The downside is that people with lesser hair and hardly any brows can create a perfect brow situation with so many other brow products at half the price because they do need extra product. This is just so overly priced and doesn't come with a lot of actual product. If used every single day it would hardly last a month and a half may be. That's where it loses majority of the points.
Once again it is perfect for somebody like me as it looks amazingly natural and does not create a lot of drama on the eyebrows. I personally like it for myself but I cannot comment much for people with lesser brow hair. I did not give it any rating as I don't want to just rate it based on one person's point of view who already has great brows.
What is it made of?
–Vitamin E: Helps skin fight damage caused by the environment.
-Plant Oils: Hydrate, soothe, and soften the skin.
Hydrogenated Soybean Oil, Hydrogenated Coco-Glycerides, Hydrogenated Vegetable Oil/Hydrogenated HuileVégétale, Zinc Stearate, Stearic Acid, CoperniciaCerifera (Carnauba) Wax, Polyglyceryl-2 Triisostearate, Tocopheryl Acetate, Caprylyl Glycol, Phenoxyethanol, Hexylene Glycol. May Contain: Mica, Titanium Dioxide (Ci 77891), Iron Oxides (Ci 77491, Ci 77492, Ci 77499), Ferric Ferrocyanide (Ci 77510).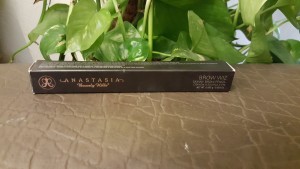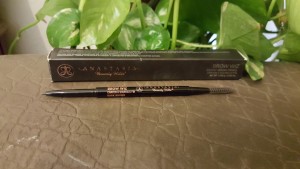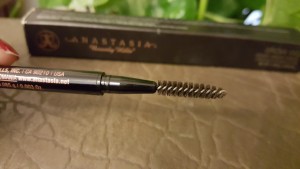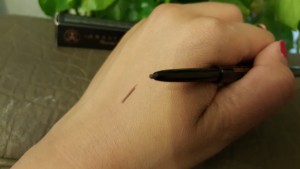 By : Natural Health News