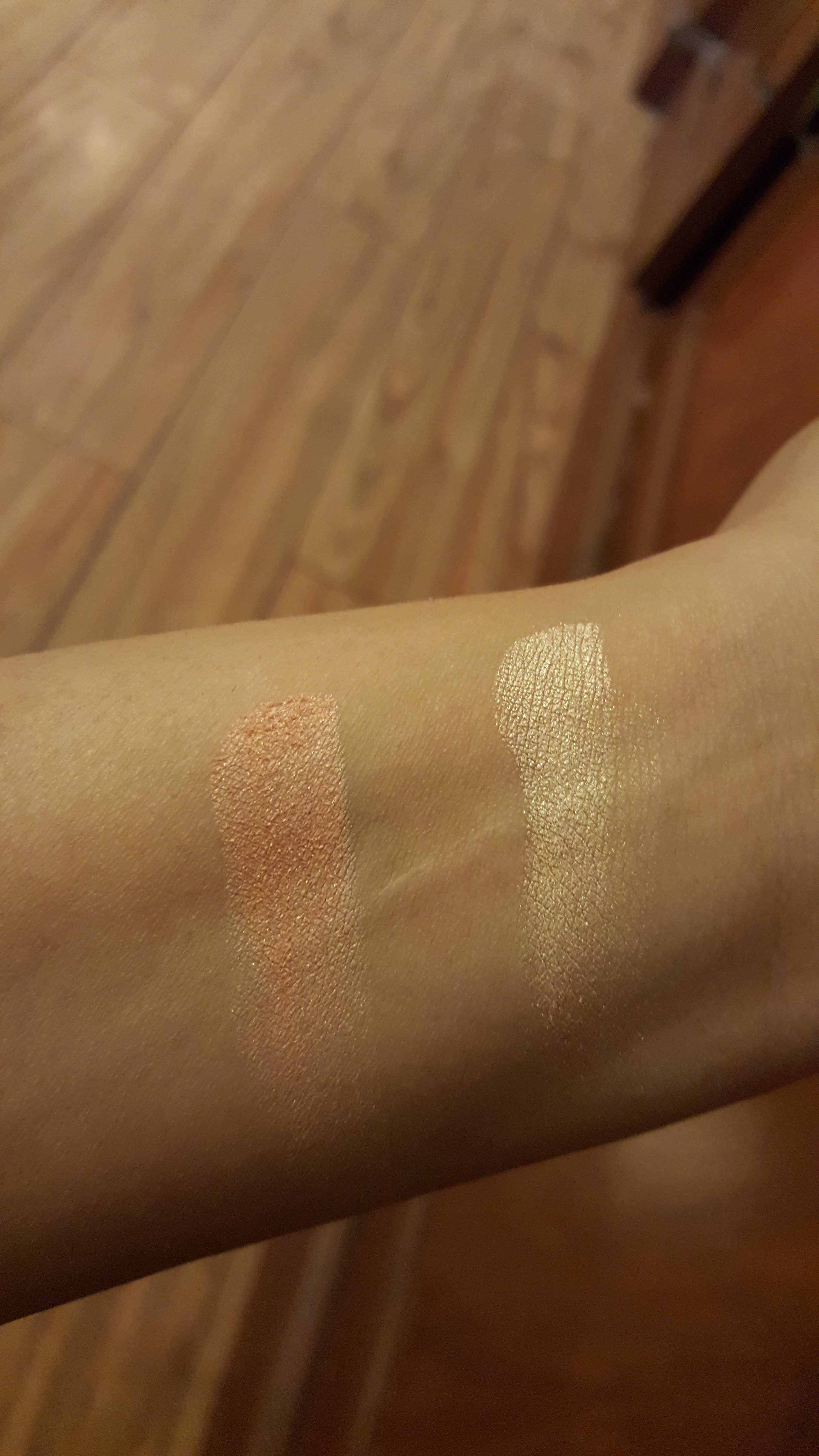 MARY LOU VS CINDY LOU
Shade Description
MARY LOU: Champagne gold with dull gold undertones
CINDY LOU: Peach pink with peach undertones
Packaging
MARY LOU: Has a bright pink touch to the packaging and picture of a blonde with her pout.
CINDY LOU: Has a touch of baby pink to the packaging and picture of a sophisticated brunette with a black and white hat on her head.
Purpose
MARY LOU: Accentuate high points of face
CINDY LOU: Serves as a highlighter and a blush
Difference
MARY LOU:
    Great for highlighting high points of face to mimic natural glow and dewy face
    Has beautiful gold undertones which makes it look dewy and beautiful
    Can be used on so many skin tones
    Accentuates pores on some skin types whereas look wet and dewy on some
CINDY LOU:
    Great for highlighting on really fair skin tones
    Can be perfectly used as a blush on light to medium skin tones
    Can look cakey if packed heavily therefore, use it light handedly
    Gives a gorgeous peach gold reflection on lighter skin tones
Which one is the winner?
Both for different skin types and skin tones!
Mary Lou for light, medium and dark skin tones especially those with yellow or olive undertones
Cindy Lou for fair and light with pink undertones
If there is an option to just pick one?
I would personally pick Mary Loumanizer as a highlighter and would totally skip Cindy Loumanizer because it turns out to be straight up blush on me and for that purpose I have so many other nicer blushers in my vanity. If I was sent back in time I would have totally skipped Cindy Loumanizer and would have bought a NYX baked blush instead.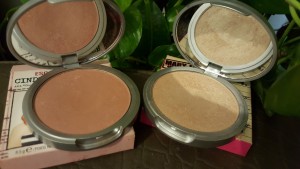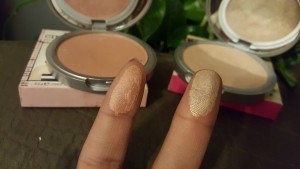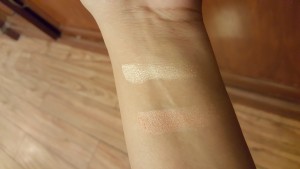 By : Natural Health News