Brand Name: AERIN
Product type: Rose hand & body
Skin Type:Normal to dry
Purpose: Moisturizing and nourishing hands
Notes: Rose Centifolia, Rose Otto Bulgarian, Rose Absolute
Overall Rating: 4.8/5
Packaging Highlights
    Gorgeous baby pink tube that looks so serene
    Designed in lovely gold and pink color combination with minimal scheming
    The tube itself feels so lush that I just cannot stop touching it
    The matte and incredibly soft packing makes me want to squeeze and touch it all the time
    Just the feel of the tube upon touching makes you feel like having it on your hands (Brilliant packaging idea)
While describing the product I just felt like applying it again. *going to put it on*
DONE! Back to review now! 😀
What I like about AERIN ROSE HAND & BODY CREAM?
Now that I've just applied it I'll be able to review better 😉
    Super moisturizing
    Makes hands so incredibly soft to touch
    Little goes a long way
    Smells so divine like you are in a serene garden full of roses & lilies(I don't know why but I feel like adding lilies too) where it's so calm everywhere and all you hear is drops of water falling one by one
    Does not feel greasy
    Truly reinvigorates spirits as mentioned by the brand in the product description
What I don't like about AERIN ROSE HAND & BODY CREAM?
    Pricey 
    Not all that convenient for body
My thoughts on AERIN ROSE HAND & BODY CREAM?
This is my first time trying this brand as I received this in sample size along with a lip conditioner by the same brand. We would come to the amazingness of that lip conditioner later as we are just focusing on the awesomeness of this product right here. As I have already explained the feeling that you get from this product in the "What I like about AERIN ROSE HAND & BODY CREAM?" section I don't really think I need to go over this again. This product is love! I don't know if it would be convenient to apply it on the body as for the body I feel we need creamier products. This isn't too creamy and it would be hard to massage it all over your body but for the hands it is marvelous. It is so divine with such a heavenly scent that I just cannot stop using it 10 times a day. I am just about to finish the deluxe size but I am so not sure about repurchasing and the reason is price. This is such a pricey product that I am not sure if I would want to spend 40 bucks on a hand cream as I can get so many cheaper options at half the price.
Don't know but I would base my decision on my whim ;). You know how the whim works ;)?
What is it made of?
Not available.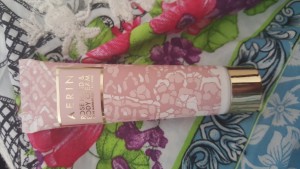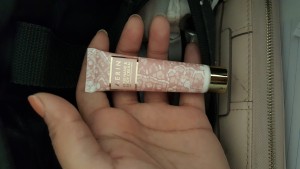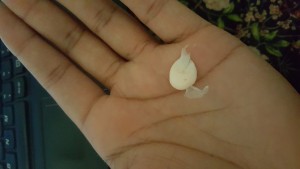 By : Natural Health News
Save