A
Health A - Z
Anal Fistula Causes, Symptoms, Diagnosis and Treatment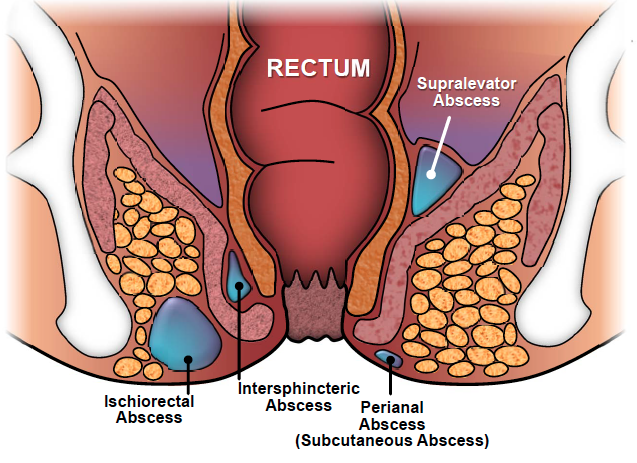 What Is Anal Fistula?
An anal fistula is a small channel that develops between the end of the bowel, known as the anal canal, and the skin near the anus.
Anal fistulas can be classified as:
Simple or complex ( single fistula tract or interlinking connections)
Low or high (position and proximity to the sphincter muscle)
Causes Of Anal Fistula:
Anal fistula can develop due to the following causes:
Anal abscess, if left untreated, tends to burst and cause an anal fistula to develop.
Inflammation of the intestines
Anal fistula is a known complication of the following diseases:
Crohn's disease
AIDS
Complication in surgery
a growth or ulcer (painful sore)
an inborn health problem
Symptoms Of Anal Fistula:
The following symptoms are exhibited by those who develop anal fistula:
Recurrent anal abscesses
Pain and swelling around the anus
Pain with bowel movements
Bleeding
Bloody or foul-smelling drainage (pus) from an opening around the anus. The pain may decrease after the fistula drains.
Irritation of the skin around the anus due to persistent drainage
Fever, chills, and a general feeling of fatigue.
Diagnosis Of Anal Fistula:
Anal fistula is generally diagnosed via the following methods:
Physical exam
Rectal examination
Protoscopy
CT scan
MRI
Anal endosonography
Treatment Of Anal Fistula:
Anal fistula can be treated through the following methods:
Fistulotomy
Seton techniques
Flap procedures
Bioprosthetic plugs
Fibrin glue (non surgical treatment)
By : Natural Health News