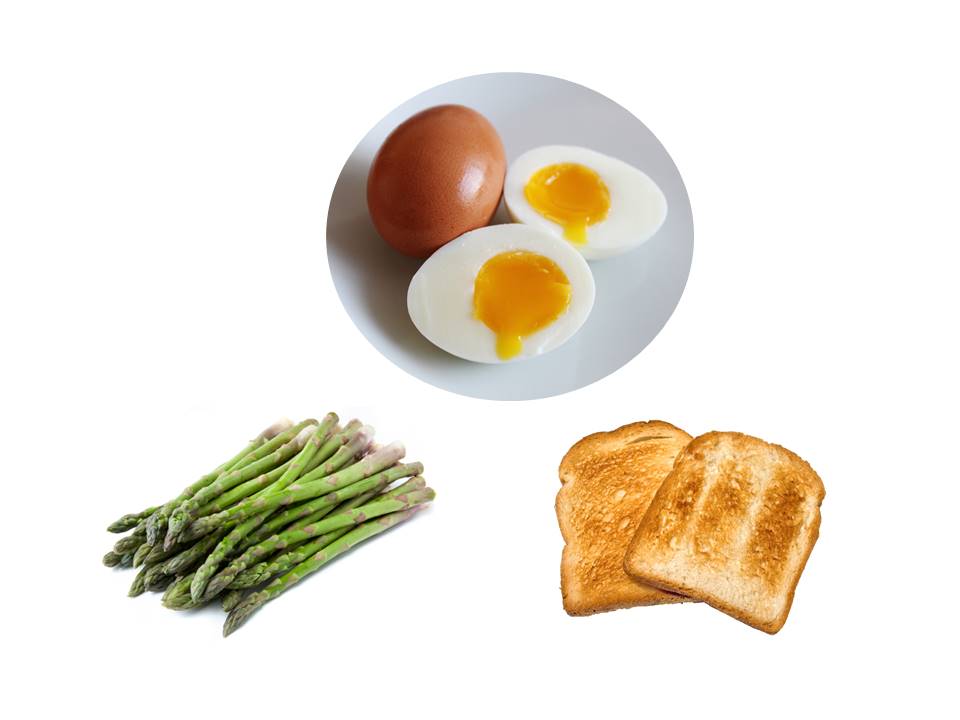 Recipe: Asparagus and Soft Eggs on Toast
What Do You Need?
•    4 slices of rustic country bread
•    1 pound asparagus with tough ends trimmed
•    2tablespoons of olive oil
•    kosher salt and black pepper
•    8 large eggs
•    1/4cup Parmesan (1 ounce)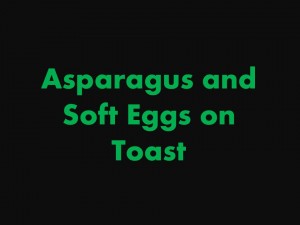 How Do You Make It?
•    Heat broiler
•    Place the bread and asparagus on a baking sheet
•    Drizzle with the oil and season with 1/2 teaspoon each salt and pepper
•    Broil until the bread is toasted, 1 to 2 minutes per side
•    Transfer the bread to plates
•    Continue broiling the asparagus, tossing once, until tender, 4 to 8 minutes more
•    Bring a large saucepan of water to a boil
•    Carefully lower the eggs into the water
•    Reduce heat and gently simmer for 6 minutes
•    Cool under running water and peel
•    Divide the asparagus among the toast
•    Sprinkle a bit of Parmesan on top
•    Top with the eggs
How Many Calories Would You Consume With This?
400
Good to Know!
Since the eggs in this recipe are not fully cooked there is a risk of food-borne illness. Avocados on the other hand provide key fats such as alpha-linolenic acid (an omega-3 fatty acid) and oleic acid. They are a good source of pantothenic acid, dietary fiber, vitamin K, copper, folate, vitamin B6, potassium, vitamin E, and vitamin C.
By : Natural Health News