Diet
Ace Diet Pills For Weight Loss and its Some Side Effects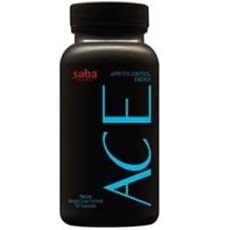 Ace is the abbreviation of A –appetite, C –control and E reflect the role enhancing basal energy levels. In other words if you want to control appetite and your energy levels then this diet pill will prove best for you because its remarkable capacity of pills for promoting weight loss. Ace diet pills maintain steady and sufficient energy which the person needs and can work easily without any fear of fatigued or weak. Ace diet pills is used for weight loss and retain the energy level for person which makes it popular for weight loss.
What are the ingredients of Ace diet pills?
Chromium: it has skill to decrease and maintain the insulin level in body and it also stabilizes the serum cholesterol.
Vitamin B6: it maintain and promote the optimal function at least 60 enzymes in body and it allows to produce energy.
Caffeine: it is natural BIO which helps to enhancing metabolism process which amplify the energy levels.
Pirulina: it helps to control and limit appetite issues. It is a best source of B12 which generate energy form body.
Green tea extracts:it produce the heat in body which help to kill calories and it has strong antioxidant which help in neutralizing free radicals.
Cocoa powder: it is powerful anti-oxidant and natural source for achieve the caffeine.
Geranium flower: it helps to raising clarity and maintain body performance.
Does it ingredients work?
Yes, some of its ingredients prove beneficial for weight loss like caffeine and green tea extracts. But not all ingredient proven helpful for your weight loss.
What are the side effects of Ace diet pills?
However Ace diet pills can cause too, any side effects and these side effects are mostly occur shortly while after you start taking these diet pills and its symptoms appeared slowly. It may be help for rescuing weight but it has also side effects and mostly can be serious for your health. So if you find any symptoms then you should quite out by using diet pills. Ace diet pills have also some harmful chemical substances which can affect your health for long term use.
Chromium: it can cause headaches problems.
Vanadium: it can cause energy loss, diarrhea, nausea, heart rate, kidney problems, and abdominal irritation, reduce blood sugar level and blood pressure.
Phenylethylamine HCL: it can cause difficult in breath and induce the blood pressure and heart beat.
Pyridoxine: it can cause appetite loss, vomiting, nausea, sleepiness tingling, stomach pain and headaches.
Vitamin B6: as we know that excess of everything is bad. It needs to particular dose for body but ACE diet pills offers you 400 times recommended amount.
By : Natural Health News