Fashion
What Celebrities Are Wearing At Home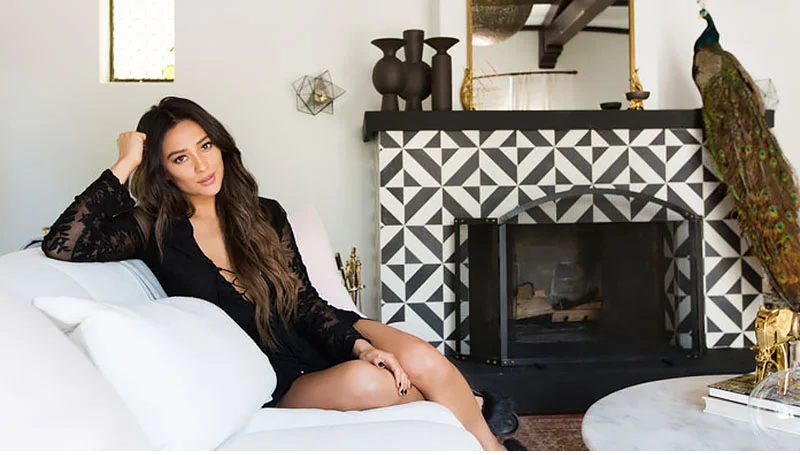 Celebrities Fashion at Home
As the entire world stays indoors to help flatten the curve, the biggest stars on the planet are doing the same. While a lot of us are spending our time in pajamas and loungewear, it's an excellent opportunity to test some of the cute and comfy outfits that we've wanted to wear for ages. If you require inspiration for your next quarantine selfie or you just want to up your isolation outfit game, be sure to check out these gorgeous ensembles. From an oversized hoodie to the hottest designer bag and shoes, here is what celebrities are wearing at home. See the latest celebrity Fashion trends and style at home.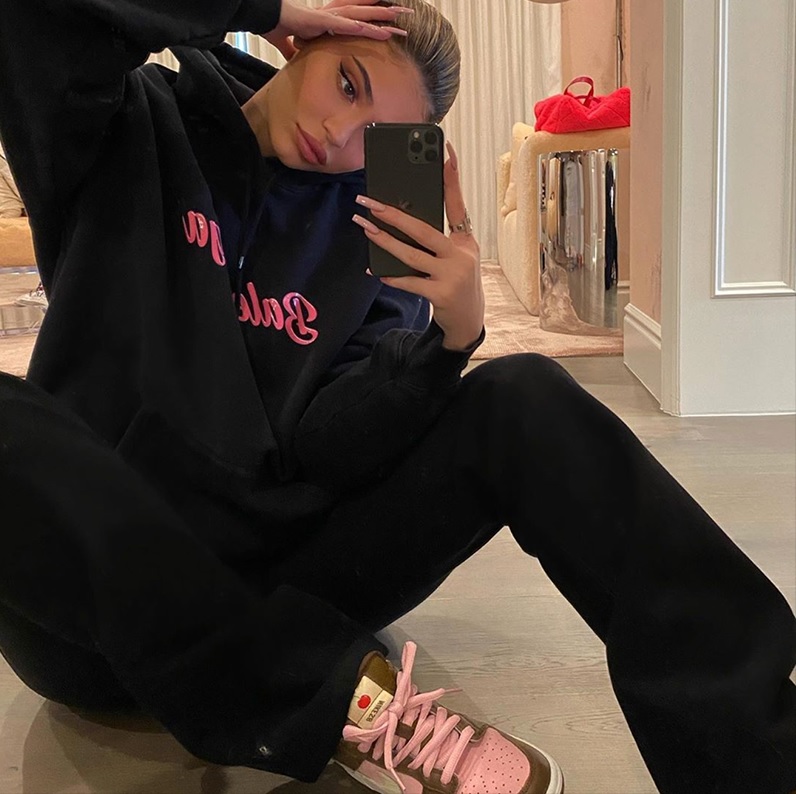 Kylie Jenner
The queen of Instagram herself is spending her time indoors in comfortable loungewear and sweats, and she makes it look so good. With her hair slicked back in a tight bun and a killer eyeliner game, she is ready for a Zoom meeting or a great series of selfies. Try this at home by wearing a dark oversized hoodie and matching tracksuit pants – add some chunky sneakers to the mix if you're thinking of taking a trip to your backyard or balcony. This is an effortless and seriously comfy way to spend your time indoors, and it looks lovely on everyone.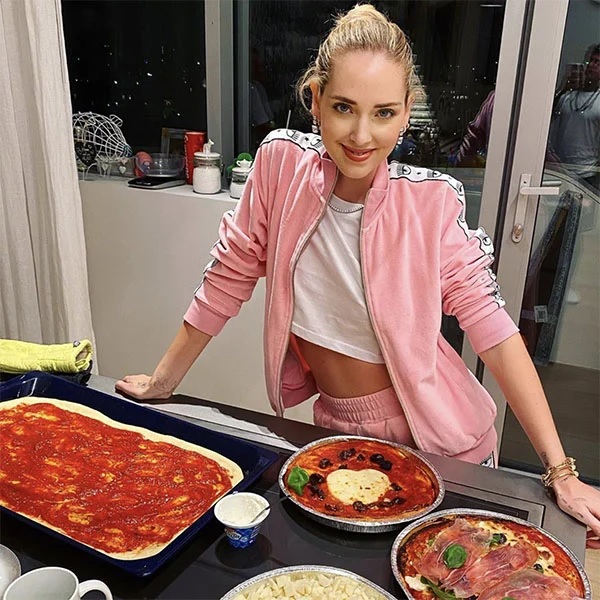 Chiara Ferragni
This Italian beauty makes isolation look so easy! Rocking her self-designed tracksuit in baby pink puts a fresh and feminine twist on the classic athleisure, and it's comfy enough to wear daily. Combining it with a simple cropped white t-shirt and a slinky chain is an excellent option for a sophisticated finish. Pull your hair into a messy bun and add some light makeup to complete the look. Extra points go to those who eat pizza while in isolation – you may as well look this stunning while you're doing it!
Lea Michele
This singing superstar knows how to rock isolation style – just look to her Instagram for proof. She wears her oversized white turtleneck with a pair of black leggings, which is both comfortable and effortlessly stylish. It's the best outfit choice for lounging around the house or joining a meeting for work – no matter the occasion, this cute ensemble is perfect for everyone. In the colder months, this knitwear will keep you feeling snug while looking oh-so-stylish. To complete the look, take a leaf out of Lea's book and add some chunky white socks – bonus points for getting your mom to wear the same outfit!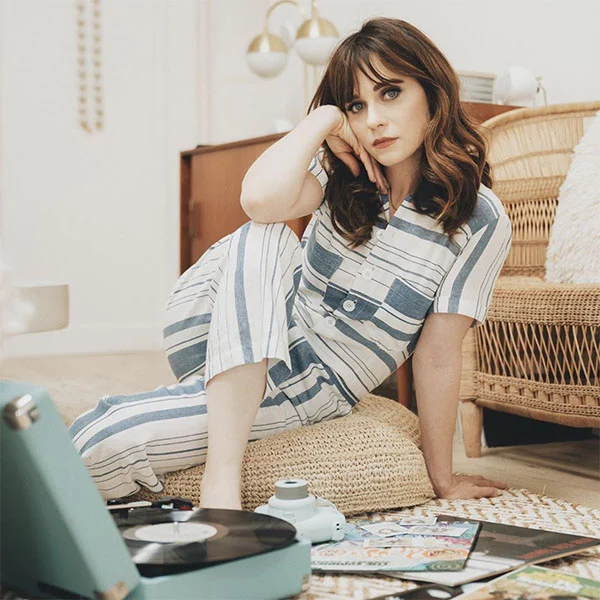 Zooey Deschanel
Combine vintage staying with a modern touch like Zooey Deschanel while staying in quarantine. She is rocking a gorgeous patterned jumpsuit, which looks comfy enough to lounge around in all day. The blue and white color combination compliments her eyeshade and is effortlessly stunning. This is the best outfit to rock while catching up on your new favorite book or listening to a classic record. With an ensemble this stunning, the gorgeous actress and singer makes isolation look so easy.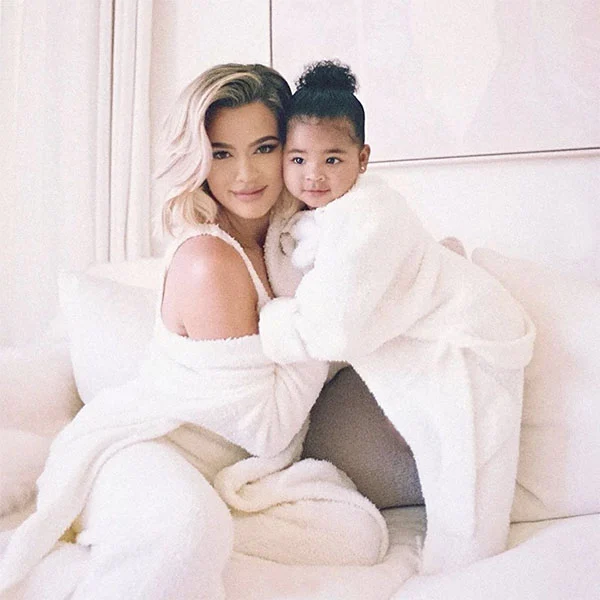 Khloe Kardashian
This Instagram star and mom certainly looks comfy while in isolation, thanks to her soft knitwear. She and her daughter True make the perfect pair in their teddy fabric gowns and pajama pants in a light shade. This ensemble is comfy enough to wear all day and perfect for those cozy winter evenings. Choose from a pale color or try mixing and matching hues that suit you. You'll be ready to face the day and take some cute pictures for Insta in a getup this stylish!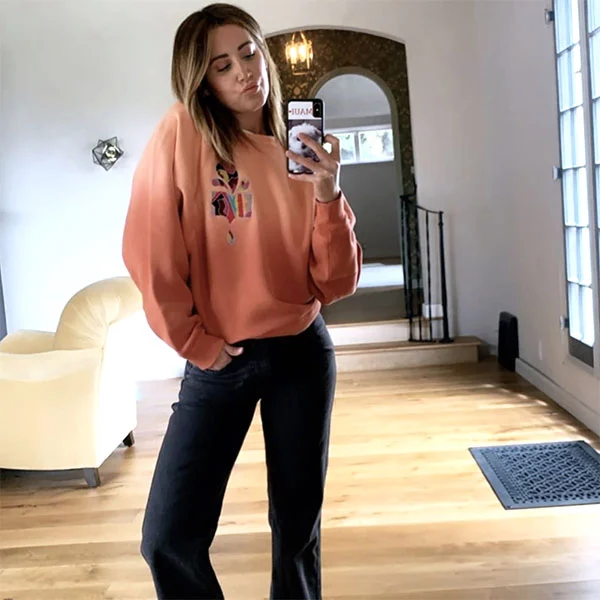 Ashley Tisdale
Sometimes you need to get dressed up even if you have nowhere to go, just like Ashley Tisdale. This gorgeous actress rocks a pair of flared jeans in a dark color and an orange sweater, which is the best combination of stylish and comfy. Add some extra fun to your outfit by wearing something with a bold pattern – it's sure to brighten your day, even if you're stuck inside. While in a fun ensemble like this, ensure you take plenty of selfies just like this stunning superstar.
Want to learn more about Latest Fashion News and other fun fashion stuff then visit our website Natural Health News.
Source Link: https://www.thetrendspotter.net/what-celebrities-are-wearing-at-home/