Diet
Well Balanced Diet Plan and its Some Important Facts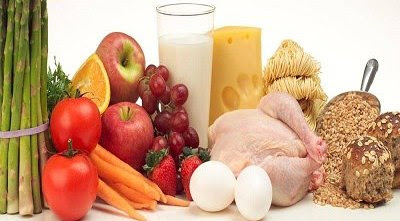 Living well being is necessary for every person. You should be fit by mentally, nutritionally and physically. Healthy Eating eating does not mean that you should only take best diet but it is also important that you should have physical exercise. Exercise help to reduce the anxiety and also depression levels and they will make you fresh. Research says that by exercise you can reduce the chances of having the obese and other disease like hypertension and diabetes. Diet plan is the key for stay healthy. Every one want a balance diet for remain healthy. Many people take high fats with low fiber. Diet plan can affect your health and also risk for other many disease. For eating healthier food you should need to change your diet plan and also some change in your environment. Weight is the main problem for the people who dot take the proper diet and the main cause of it is the living style of the people and also diet. You can change your eating habits little bit but small changes are not difficult to make because it can make you healthy.
Daily Diet plan
Breakfast (7am to 8am)
Boiled eggs and slice of bran bread
A whole wheat parattha which is made in 1 spoon of desi ghee with milk or any juice of your choice
A bowl of oatmeal with skimmed milk and you can take it with some fruits like berries, apples and bananas
Two toasted whole wheat or bread with milk or tea.
Snack time (9.30am to 10.30am)
1 apple
1 orange
1 cup of sliced carrots
1 cup
Almonds
1 cup of cucumber slices
Lunch time: (12 afternoon to 1.30 pm)
Chicken tikka with no chapatti and salad
0ne cup of plain rice with ½ cup vegetable curry and one cup of daal and salad
2 chapattis, ½ cup of vegetable curry and with one cup of daal and salad.
Poached fish or steamed chicken piece and with steamed vegetables or salad.
Dinner: (7.00pm to 8.00pm)
2 pieces of chicken tikka with salad and only one chapatti
1 cup plain rice with one cup daal and salad
1 roti, ½ cup vegetable and 1 cup daal with salad.
Steamed or poached fish with steamed vegetables or salad.
Some important Directions for your healthy diet plan
Try to avoid candies and chocolates
Avoid bakery items
Avoid banaspati with canola oil
Drink fruit juices
Tyr to cook at home
Try to avoid ready made desserts and Mathai as well
Try to replace full cream milk with fat milk or skimmed milk
Try to avoid sugar, fats and oil. And if you want to eat then you should eat in once a week.
if you feel hungry then you should take a nuts or fruits
By : Natural Health News