Health A - Z
V
Vaginal Atrophy Symptoms, Causes, Risk Factors, Complications, Diagnosis and Treatment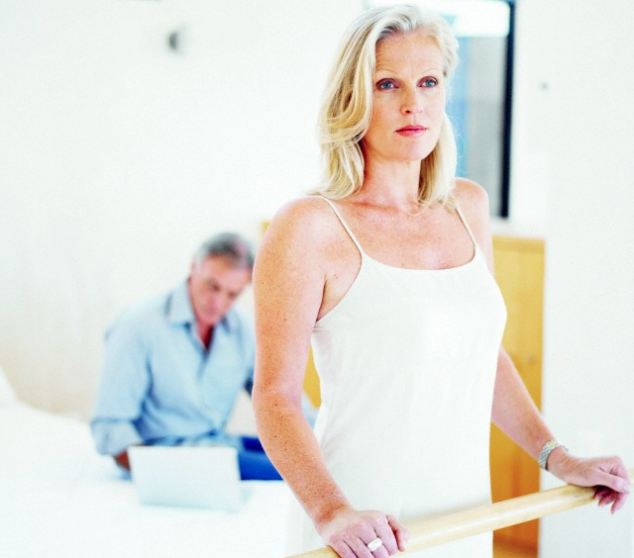 What Is Vaginal Atrophy ?
It is characterized by the inflammation, drying and thinning of the walls of vagina, in response to the inadequate amount of estrogen in the body. Usually, vaginal atrophy arises after menopause, though it can also occur at any other time when the making of estrogen is reduced, for example while breastfeeding.
For many females, the condition can cause pain during the intercourse, which may indeed, work as a contributing factor for low sex drive. Moreover, healthy genital function tends to be closely related with the normal functioning of urinary system. In order to treat it, a number of simple, though effective treatments can help.
What Are The Symptoms Of Vaginal Atrophy ?
With vaginal atrophy, one may develop the below mentioned indications:
Genital itching.
Vaginal discharge.
Vaginal burning.
Vaginal dryness.
Urgency and burning with urination.
Frequent urinary tract infections.
Slight bleeding after sex.
Urinary incontinence.
Discomfort or pain with intercourse.
Tightening and shortening of vaginal canal.
Reduced vaginal lubrication while performing sexual activities.
What Causes Vaginal Atrophy ?
As mentioned earlier, it is triggered by the reduced production of estrogen. Inadequate amount of estrogen tends to make the tissues of vagina drier, thinner and less elastic. More specifically, the impaired production of estrogen is caused:
After menopause.
During the period of breast-feeding.
After the removal of ovaries through surgery.
After chemotherapy and pelvic radiation therapy (both are the treatment options for cancer).
What Are The Risk Factors Of Vaginal Atrophy ?
A number of factors are known to increase the possibilities of vaginal atrophy, few of which include:
No sexual activity: More specifically, sexual activity is known to augment your blood flow, whilst causes the tissues to become more elastic.
No vaginal birth: as per some studies, females who have never delivered a baby vaginally are more prone to experience vaginal atrophy as compared to females who have had given birth vaginally.
Smoking: blood circulation is affected by cigarette smoking, leading to the inadequate supply of oxygen to the vagina, as well as the other tissues.
What Are The Complications Of Vaginal Atrophy ?
Vaginal atrophy can lead to the following complications:
Urinary problems.
Vaginal infections.
How Is Vaginal Atrophy Diagnosed ?
Initially, the doctor will conduct a thorough physical exam, and will need details regarding the symptoms of the patient. Following will help to detect vaginal atrophy:
Pelvic exam.
Urine test.
Acid balance test.
How Is Vaginal Atrophy Treated ?
The health care provider can suggest you to:
Try a water-based lubricant during intercourse. This may help with the sexual discomfort.
Use a vaginal moisturizer. This may help in restoring the lost moisture of the vaginal area.
For symptoms, that failed to respond the aforementioned over-the-counter options, the doctor can review the following treatment options:
Topical estrogen (vaginal estrogen cream, ring, or tablet).
Oral estrogen.
By : Natural Health News