Hot News
Things You Need To Carry On A Road Trip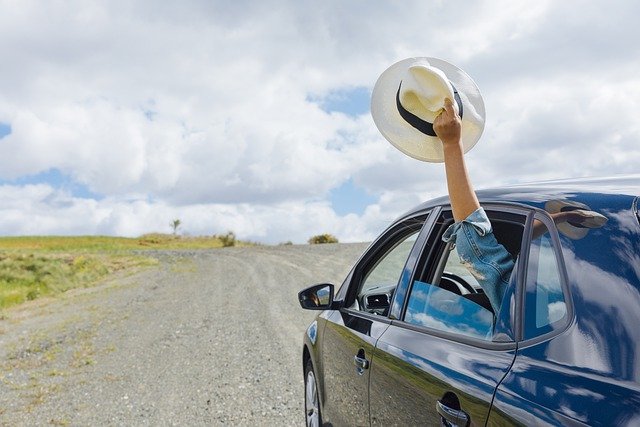 Road trips are the most underrated leisure trips. In this era of a busy scheduled lifestyle, we tend to ignore the simple yet exciting trip. We want everything to be instant but as they say, Good things take time so do road trips.
We all must have seen many movies featuring road trips, portraying friendships and strong bonds. We all get fascinated and amused to plan one. While getting all lost in choosing the destination and booking flights we tend to forget the most important part i.e. the packing. So, we are here to ease your way out by bringing you the topmost essential things you need to carry on a road trip which will help you to plan your next in the December Global Holidays.
1. The Car Essentials:-
What is a road journey without a bunch of friends in a car! To ensure a smooth journey throughout the roads you should carry the car essentials i.e. the Spare tyres, car license and the most needed insurance paper. Carrying these three things will make you capable of going through the road uncertainties. Spare tires are a must to keep while traveling long distances and license and insurance will ensure you a healthy trip throughout the journey.
2. Water Bottles and Snacks:-
This may sound a bit childish, but these are the two most important things to pack up while traveling. People often tend to not pack these things and depend on roadside restaurants. However, sometimes you may not encounter diners on highways. To keep you hydrated you must carry water bottles and many snacks to binge in between the journey.
3. Phone Charger and USB Cords:-
Chargers and USB cords are the musts while packing for a road trip. Cell phones have become a necessity in today's world. One cannot work efficiently with the unavailability of a cell phone. Your phone may fall out of battery on a long journey and that can hamper your work calls and even lead to misleading roads. To avoid these mishappenings, one must have a phone charger and USB cords with them during the journey.
4. Camera and USB cords:-
What is a road trip with capturing the beauty of roads! The camera is a must to have during the journey. We don't need to explain to you what a camera does. And in this social-networking era, clicking and posting pictures are daily rituals. I mean who doesn't love capturing nature! So, you should pack your camera and USB cords for a wonderful capturing experience. With pictures, you can get to know so much more about a place and if you are visiting a place in December do check out this list of holidays:
5. Toiletry bag:-
While going on a journey whether it is a road trip, air trip or water trip the toiletry bag and its importance remains the same. Carrying your small toiletry bag containing all your hygienic products, face washes, body sprays, toothpaste and hand washes is a must-have item. Don't forget to pack all your necessities in smaller amounts for a smooth road trip experience.
6. Facemasks and Sanitizers:-
Facemasks and sanitisers have got their forgotten place in the world lately. They have become an essential part of our lives and we cannot imagine a life without these in near future. As they say 'Health is Wealth', this is one of the most important things to pack up to ensure a healthy journey. We should take precautions according to the situation and keep ourselves safe from the bacterias by just carrying these two things and using them when needed.
These were the topmost thing that you should pack while planning your road trip. You can also pack novels and make a journey playlist to enjoy the roads the most. Hope you find it helpful in packing your necessary aspects of the Road Journey. Have a happy and safe journey!