As mentioned in our post FALLING BEHIND ON DRINKING 8 GLASSES OF WATER A DAY? CLICK HERE TO FIND A DIRECTION! that there are other ways to fill the hydration cavity in your body other than water alone. What usually happens is that if we skip water we think that it's just water that can keep us hydrated and nothing else. Most of us also get depressed because they are not drinking enough water and that's the reason why they don't have fresh & younger looking skin. They may be right but what's keeping them away from drinking water?
What's keeping them away is the idea of sipping plain boring water over and over again! Most people religiously follow this activity for a month or so and some even do it lesser than a month and leave it all thinking this is not their cup of tea and they can't do it! But our body doesn't need hydration only for a month; this is a lifelong process! So, here is a good alternate for such individuals…
"EAT YOUR WATER INSTEAD OF DRINKING IT"
How? *shocked*
There are FOODS that can do this for you so that you can enjoy as well as stay away from the stress of receiving lesser hydration due to not drinking enough water which you hate sipping every now and then!
EAT SALAD GREENS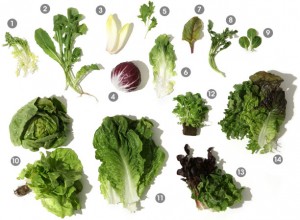 WHY?
Because:
    Salad greens have 90 % water
    They have fewer than 15 calories
    They are packed with nutrients such as folate, Vitamin C, Fiber and the antioxidant beta carotene
    They keep your eyes and skin healthy
EAT STRAWBERRIES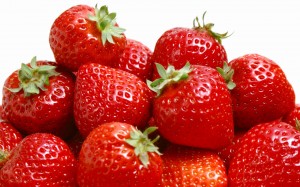 WHY?
Because:
    Strawberries are 91% water
    Theyare super rich in vitamin C
    They provide enough folate that promotes healthy growth of new cells
EAT WATERMELON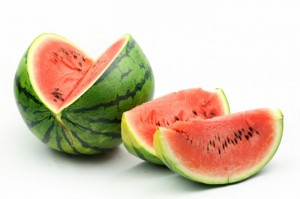 WHY?
Because:
    Watermelon has 92% water
    It is a good source of vitamin C
    It has lycopene which is an antioxidant that may help guard you against heart disease and some types of cancer
EAT CUCUMBERS
Because:
    Cucumbers have 95% water
    They provide 6% of our daily recommended vitamin C intake
So, are you ready?
Try these foods in any way you want; invent recipes, prepare them the way you want, toss them, bake them but just make sure don't burn them or do something of the nature that rips the water content off of them!
By : Natural Health News