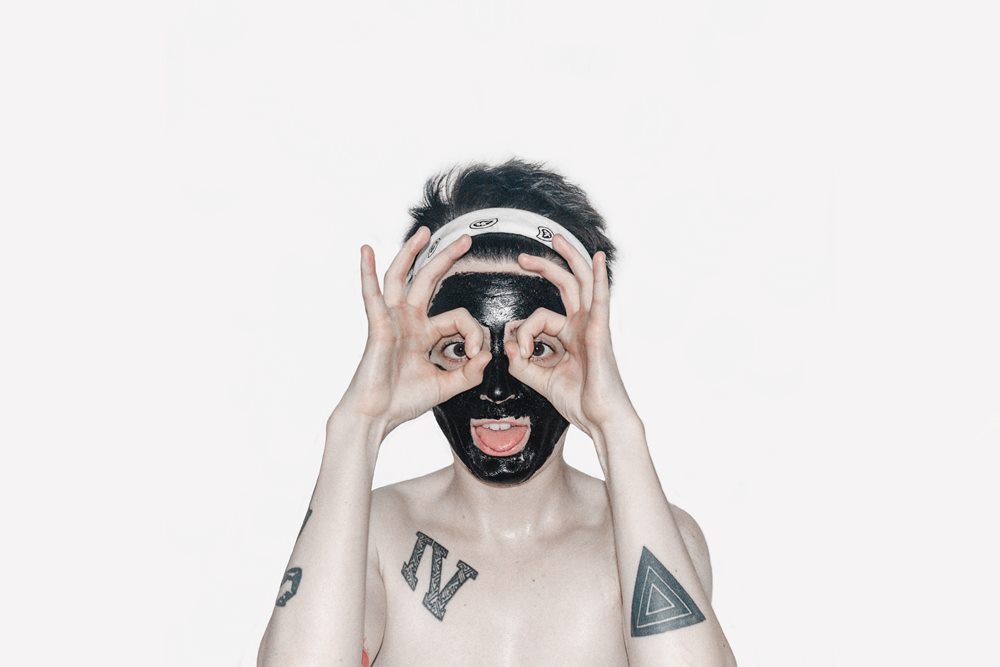 There are many different types of cleansers to choose from like aloe vera cleanser, lemon cleanser, papaya cleanser, neem cleanser, etc but not all of them will work for you. Finding the right facial cleanser can be a daunting task, and if you're unsure which one is best for your skin, it's time to take some time and do some research. This guide will teach you how to find the perfect cleanser for your skin type and concerns. With these tips in mind, you won't have any trouble finding the perfect facial cleanser.
What should I look for in a facial cleanser?
There are many factors that go into determining the best facial cleanser for your skin. One of the most important things to keep in mind is the ingredients used in the face wash like whether it's honey face wash or basil face wash, etc. Make sure you pay attention to what types of oils, butters, and proteins are included in your facial cleanser, as these will determine how well it will work for you.
Next, consider how often you need to use your cleanser. If you're someone who needs to wash their face twice a day, then you want something that can be used on a daily basis without drying out your skin. For those with dry skin, this is especially important.
Another factor is the type of skin that needs cleansing. If you have acne-prone or oily skin, then make sure to look for a product with salicylic acid or benzoyl peroxide to address those breakouts. And if you have sensitive skin, there are cleansers available for you too!
How do I know what type of cleanser to use?
The first thing you will want to do is figure out what type of cleanser you should be using. There are three different types of cleansers: oil-based, water-based, and gel. Oil-based and water-based cleansers typically work best for people with dry skin who like a more gentle cleanser. Gel cleansers work well for people with oily skin or those with breakouts.
If you have normal skin, then either an oil-based or water-based cleanser will work well as your main facial wash. With these types of cleansers, your skin will feel hydrated and soft after the use. If you have sensitive skin, then an oil-based or gel cleanser would be best as it is gentler on the skin.
What's the best type of cleanser for me?
Facial cleansers come in many different varieties, and it's important to find the one that is best for your skin type and concerns.
For example, if you have acne-prone skin, you might want to try a salicylic acid or benzoyl peroxide cleanser. These will help keep your pores clear and reduce acne-causing bacteria. If you like products with natural ingredients, you might want to try a charcoal or clay cleanser instead. These types of facial cleansers are excellent for dry skin and will leave your face feeling clean and refreshed.
When it comes to choosing the right type of facial cleanser, there is no "one size fits all" answer. Consider what your skin needs are before deciding which product is best for you.
My skin is sensitive, what should I do?
Your skin is one of the most important parts of your body, and you want to make sure it's taken care of. If your skin is sensitive, you need to find a cleanser that will work with your skin's needs.
If you have sensitive skin, it's important to choose a cleanser that won't irritate it. You'll want to avoid products with harsh chemicals or alcohol, which can damage your skin and cause redness and irritation. Choose an all-natural product without these ingredients for healthier looking skin with less irritation.
Another way to take care of sensitive skin is by using hypoallergenic products that are free from fragrance, dyes, oils, and other ingredients that can cause irritation. Choose organic products if possible since they contain fewer irritating chemicals than most other products on the market today.
The best way to combat sensitivity is by using a gentle formula on your face every day. Maintain healthy hydrated skin with this type of cleanser by following these tips:
– Look for soap bars instead of liquid soap because they are less likely to dry out your face
– Use a hydrating moisturizer after each time you cleanse your face
Choose your ingredients wisely
The first thing you'll want to do is check the label for ingredients. Ingredients will tell you what the cleanser is made of and how it might affect your skin. You'll want to look out for ingredients that are good for your skin type, like citrus, tea tree, or aloe.
If you have sensitive skin, you'll want to look for a cleanser that's gentle and won't irritate your skin. If you need something with more exfoliating benefits, choose a cleanser with ingredients like salicylic acid or glycolic acid. If you have acne-prone skin, find a cleanser that contains benzoyl peroxide or sulfur.
Choose your formula wisely
The type of cleanser you choose will depend on your skin type and needs. There are a number of different formulas on the market, so it's important to first identify what skin type you have.
 Normal skin: This skin type is typically free from blemishes and acne, and has a normal oil balance. This type of skin doesn't require any special treatment or cleansing methods.
 Oily: If you're prone to excess oil production, this may be your skin type. To treat oily skin, look for a face wash with ingredients like clay, charcoal, or baking soda that help reduce oil production and draw out impurities without drying out the complexion.
 Sensitive: If you have sensitive skin, you should opt for a gentle cleansing product that won't irritate your sensitive complexion. Look for products with ingredients like lavender and chamomile that can calm inflammation and hydrate dry patches.
 Acneic: For those suffering from acneic breakouts, over washing may lead to irritation and rosacea flareups as well as stripping natural oils from the face. In order to combat these problems, look for cleansers with alpha hydroxy acids (AHAs) or beta hydro
Conclusion
There are so many facial cleansers out there, it can be hard to choose the best one for you. Follow these tips and in no time you'll find a cleanser that helps keep your skin in the best condition.