Yoga
Short On Time? Try These 3 Powerful Yoga Exercises To Relieve Back Pain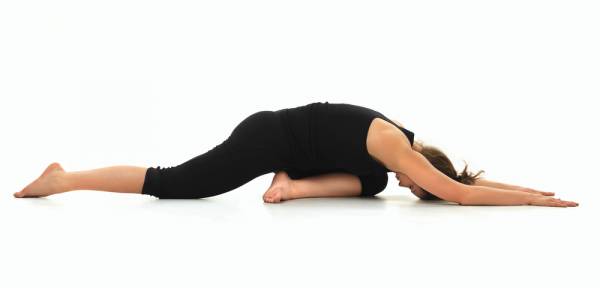 If you are a victim of lower back pain but have no time during the day to work out and are relying solely on medicines then here we have 3 yoga postures for you that you can try everyday early in the morning. Here are the 3 postures that can help you with your lower back pain.
PIGEON POSE  
    From all-fours, bring your right knee behind your right wrist with your lower leg at a diagonal towards your left hip
    Square off your hips toward the ground
    Bend forward
    Widen the elbows and place one hand on top of the other as a pillow for your forehead
    Hold 2-3 minutes
    Then switch to the left side for 2-3 minutes
THREAD THE NEEDLE
    Once done with the pigeon pose keep lying on your back after the last step
    Bend both knees with the feet flat on the ground
    Bend the right knee like a figure four, with the outer left ankle to the right thigh
    Lift the left foot into the air
    Bring the left calf parallel to the ground
    Thread your right hand between the opening of the legs and interlace your hands behind your left thigh
    Hold 2-3 minutes and then repeat on the other side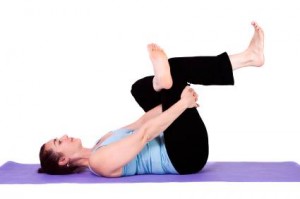 LEGS UP THE WALL
    Scoot your buttocks all the way into the wall
    Then swing your feet up the wall
    This pose is excellent for relaxing the muscles of the lower back and also drains stagnant fluid from the feet and ankles
    Hold for 5-10 minutes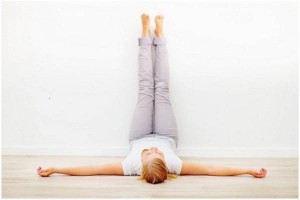 Advice:Do this last pose LEGS UP THE WALL after a challenging workout and always after traveling by plane.
By : Natural Health News