Brand Name: Real Techniques
Finish: Smooth and dewy
Ideal for: Dewy, smooth and flawless coverage
Priced at: $6excluding taxes
Rating: 5/5(This rating is based on everyday use for about 2 weeks. This can go down or stay the same based on the longevity of the sponge).
Packaging Highlights
    Comes in a nice plastic card box that is ideal for storing the sponge on regular basis too
    The outer box can easily be placed on your vanity without looking ugly
    The sponge itself is quite spongy and has one flat side and the other pointed
    Love the beautiful orange color more than the pink beauty blender
What I like about Real Techniques Miracle Complexion Sponge?
    Provides such a flawless coverage by smoothing out your pores
    Can be used on top of foundation applied with brush to further even out the skin
    Pushes foundation into the skin instead of making it obvious on the surface
    Absolutely love the flat side for hassle free foundation application
    The pointed side is ideal for corner of your eyes and other areas where flat side doesn't fit
    Makes foundation last longer and look pretty all day
    Affordable as compared to its fellow competitor Original Beauty Blender
What I don't like about Real Techniques Miracle Complexion Sponge?
Absolutely love it for applying liquid foundation. Will come back with an update in this section if there is anything I find in another month or so.
My thoughts on Real Techniques Miracle Complexion Sponge
I had been a regular user of beauty blender and used that stuff for more than a year. I've finished 2 in the past and ordered another one too during black Friday sale as a backup. Don't know what went in my mind and I thought of ordering one Real Techniques sponge too. Initially, I had no plans of using it but then one fine day when I was about to open my new beauty blender I was like "hey, wait" let's try this sponge today. It's not all that expensive so,it's ok if I don't end up liking it. That day I used it for the first time and I absolutely loved the way my foundation applied with it and how well my foundation stayed put the whole day.
Brushes started making the foundation look streaky on my face due to winters. My skin gets dry during winters and it yearns for moisture all the time. This stuff was God sent during winters this year. I am a fan now but I am currently in the process of testing its longevity as compared to the beauty blender as BB lasted for about 8 months straight without dying. A lot of people also said that RT sponge soaks up a lot of product whereas bb doesn't but that's not right. It soaks as much product as beauty blender does. I didn't notice any obvious difference whatsoever.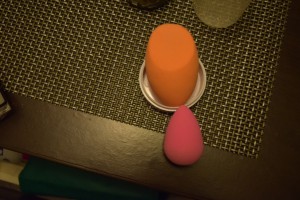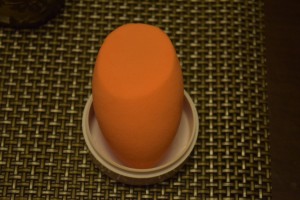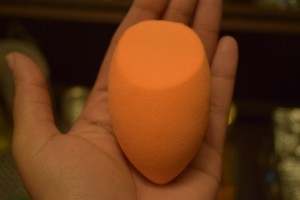 By : Natural Health News