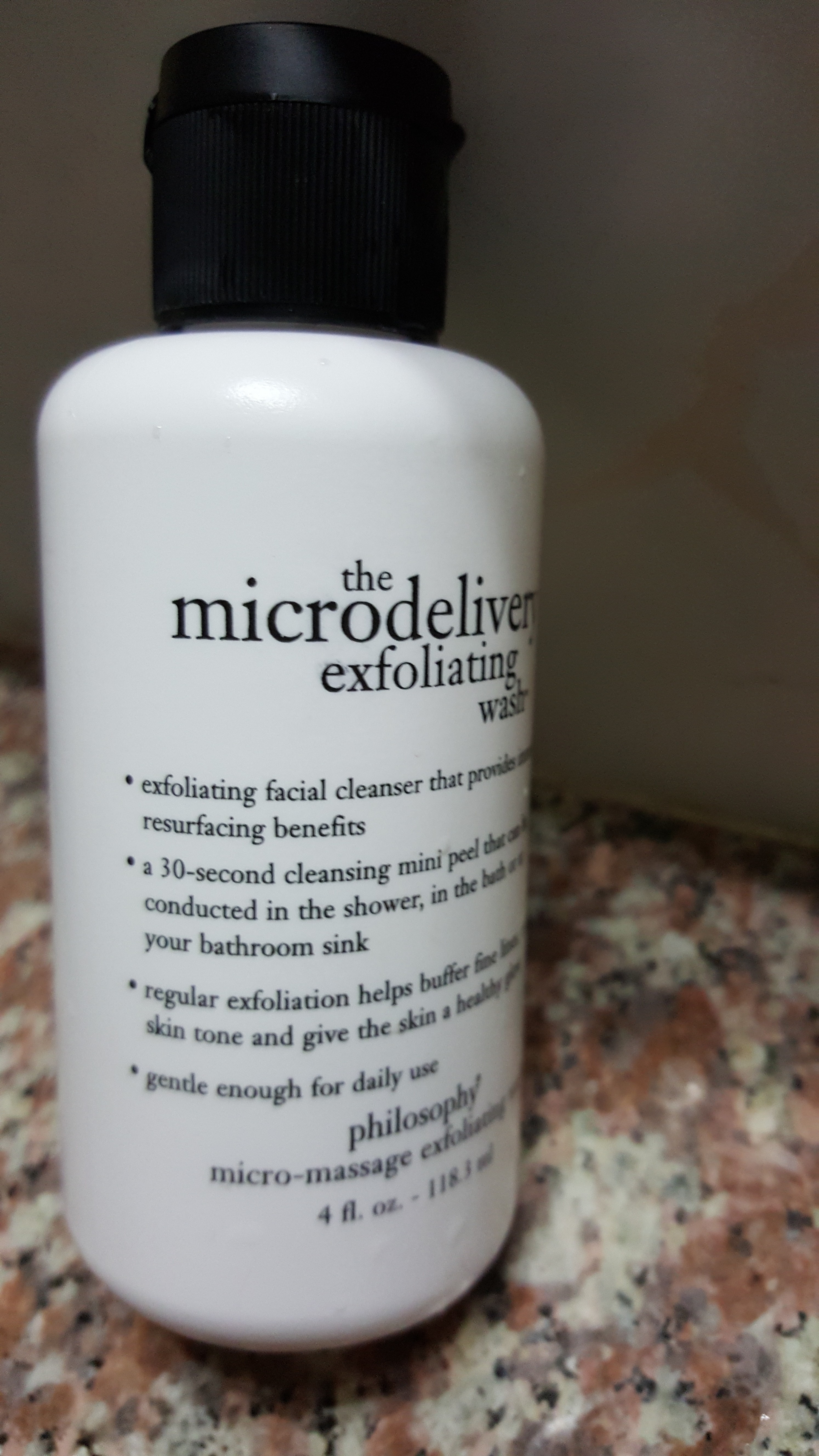 Brand Name: Philosophy
Skin Type: All except the one that has sever breakout
Purpose: Exfoliate and refresh skin
Overall Rating: 4.8/5
Packaging Highlights
    Comes in a standard white bottle (this one is not transparent like the Purity Made Simple one)
    Available in various sizes
    All sizes have the same bottle with a lid cap on top and a hole to dispense the product
    Liquid comes squished from the hole with tiny little unnoticeable beads for exfoliation
What I like about PHILOSOPHY THE MICRODELIVERY DAILY EXFOLIATING FACE WASH?
    Mild
    Does not irritate skin
    Instantly refreshes skin when used in the morning
    Exfoliates skin and make it soft to touch
    Does not cause breakouts
    Gently exfoliates
    Not harsh on the skin
    Does not cause dryness
What I don't like about PHILOSOPHY THE MICRODELIVERY DAILY EXFOLIATING FACE WASH?
    Not all that great for removing makeup
    Might be a slightly abrasive for skin with insane acne
My thoughts
This came in a duo I ordered from Sephora with the Purity Made Simple one-step cleanser. This is great as a morning wash and I had been using it every single morning. It instantly wakes your skin up. You get that out of bed and ready for the day kind of a feeling when you wash your face with it in the morning. I absolutely love it as a morning wash and I will most probably repurchase this soon. Right now I just ordered the other one from the duo; because I feel that is actually as the name says a "one- step cleanser" which removes even the tiniest bit of makeup off your face, whereas, this is not all that great as a makeup remover. It is good for everyday wash to exfoliate and refresh your skin. I miss that freshness it gave me all that time I had been using it therefore, I would definitely repurchase it and the fact that I am discussing it here right now is motivating me to buy it right away.
What is it made of?
aqua/water/eau, sodium cocoyl apple amino acids, solumdiatomeae/diatomaceous earth/terre de diatomees, acrylates/steareth-20 methacrylate crosspolymer, glycerin, decylglucoside, lauryl glucoside, disodium cocoamphodiacetate, boragoofficinalis seed oil, helianthus annuus (sunflower) seed oil, tocopherol, tocotrienols, oryza sativa (rice) bran oil, panthenol, lithium magnesium sodium silicate, sodium chloride, sodium glycolate, propylene glycol, magnesium chloride, sodium benzoate, magnesium nitrate, tetrasodiumedta, sodium hydroxide, citric acid, methylchloroisothiazolinone, methylisothiazolinone.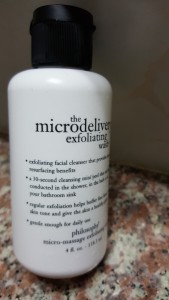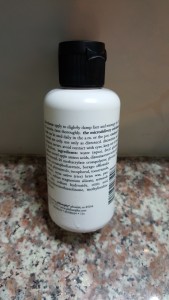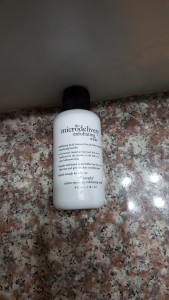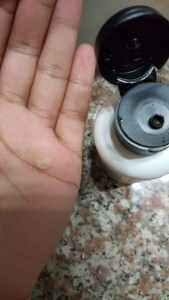 By : Natural Health News