Brand Name: NYX
Finish: Matte
Shade: Ruffle Trim – Beautiful Nude Peach
Overall Rating: 4.8/5
Packaging Highlights
Comes in asexy tube
Looks like Kylie's liquid lipsticks
Very sturdy and rich packaging made of high quality material
Flexible wand applicator
Transparent tube that shows the color as it comes on the lips
What I like about NYX LIP LINGERIE IN "RUFFLE TRIM"?
Such a subtle nude peach shade that looks absolutely gorgeous on so many skin tones
Beautiful everyday color that is a perfect nude but still shows on lips
Can be worn to work or casual dinners
Great formula
Rich packaging
Lasts a good amount of time
Not as drying as some of the liquid lipsticks are
Smooth application
Great value for money
Flexible applicator that shapes up as you apply
What I don't like about NYX LIP LINGERIE IN "RUFFLE TRIM"?
-Can dry out lips if left for few hours or if reapplied on the initial layer
My thoughts on NYX LIP LINGERIE IN "EMBELLISHMENT"
NYX LIP LINGERIE IN "RUFFLE TRIM" is a beautiful nude peach shade that can look flawless on so many skin tones. There are very few perfect peach nudes that can look good on a variety of skin tones and this is one of those. With intense smokey eyes and this lipstick on your lips you can totally kill some of the hot men out there. This is a beautiful everyday shade that can be worn to work to add an impression of a no makeup look and can also be worn to parties with intense smokey eyes in green, blue or black. This is a beautiful nude peach shade that one should carry in their purse ALL THE TIME!
The formula itself is really amazing and deserves a good rating because there are so many high end liquid lipsticks at triple the price with almost the same formula. If you apply one coat of it you don't feel the dryness at all but the only drawback is that you can reapply this lipstick on the initial coat. You have to remove the first layer and then apply it again when you  need retouching which makes a lot of sense because the formula is a little moussey and layering it can cause it to add stress to the lips and make them look dry and flakey.
Overall it is a great liquid lipstick that comes with an amazing, really affordable price tag. I highly recommend everyone to give these NYX lip lingerie a try once at least.
What is it made of?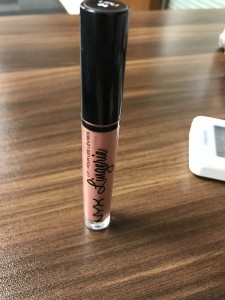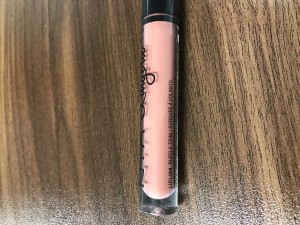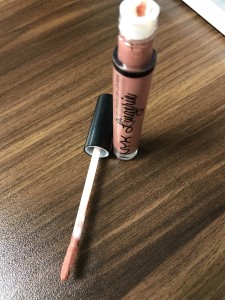 By : Natural Health News