Well-Being
Natural Health and Physical Well-Being at Work Place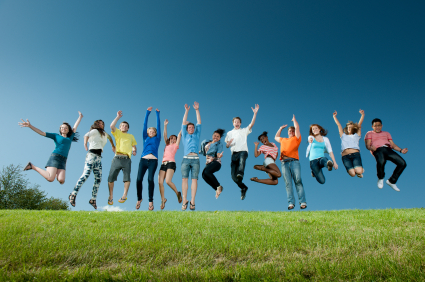 Natural Health and Physical Well-Being
Well-Being is more than being healthy. It includes physical fitness, but it includes mental and social fitness, too. In short, it is the "feel-good factor."
Improving Physical Well-Being in the workplace has been a goal of the World Health Organization for many years. Some organizations value well-being and promote it more than others, but there is almost universal agreement that a healthy workforce is a productive and happy one.
Physical Well-Being is crucial to satisfaction at home, work and beyond. It's essential for health and also for mental wellbeing, long-term thriving and being productive and successful at all times in the modern organisations. With the pace of change in society and at work, physical wellbeing is more important than ever in helping us stay resilient and able to meet the challenges of the day head-on.
Physical Well-Being
 We have already talked about how healthier employees frequently perform better and take fewer sick days. There are other benefits as well including:
Better staff motivation, flexibility, and retention – employees who feel looked after by their employer may be more committed to your organisation
Better psychological wellbeing — which can effect in a decrease in workplace stress and associated absence, as well as more positive feelings about work
Better customer outcomes — Healthier, happier staff are possible to offer better customer experiences
A Healthy Workplace
Essentially, a healthy workplace puts the health and Wellbeing for Life of its people at the center of everything it does.
A Healthy Workplace:
Values its people and promotes trust
Is aware of, and flexible about, changing work-life commitments and balance
Promotes and encourages good relationships and collaboration
Is aware of different cultures and religions, and supports a diverse workforce
Has good communication with and between all levels of staff, and is open and transparent
Encourages a healthy lifestyle, does what it can to make the healthy choice the easy choice.
Wants its people to be creative, and encourages innovation
How to Promote Physical Activity at Work
We recommend that you build up and continually review an organizational extensive plan or policy to support employees to be more physically active. This will make sure you are taking a consistent and planned approach.
You can encourage and promote increased levels of physical activity in a number of ways.
Suggestions Include:
Cycle to work schemes – encouraging employees to cycle to work.
Flexible working hours – for example the option of longer lunch breaks allowing time for a walk or run.
Lunchtime walk or jog clubs – giving employees the chance to get together and go on a planned route.
Walk and talk or standing meetings – rather than sitting in a meeting room.
Corporate gym memberships – linking up with local leisure centres to offer discounts for employees.
Promoting Physical Well-being
 Physical health is still important too. Initiatives and benefits you can use to promote physical well-being include:
Improving workplace safety through training, safe equipment and safe practices
Healthier working environments, such as ergonomic work areas
Offering health benefits such as private healthcare
Exercise programmes such as outdoor activities, team sports, exercise groups or gym memberships
Understand it's More Than Fitness
It's essential to know that encouraging physical well-being at work day routine is important. Though, it is not the solution all. Ergonomics has been a focus in the workplace for years. Your chair adjusts in 10 different ways to help you attain ideal posture, but how does your office environment affect your emotional and cognitive Natural Health? Research has shown that physical, emotional and cognitive health is intertwined. In order to support employees on all levels, companies are beginning to focus on creating a holistic workplace.
Key Points
Modern working practices can encourage sedentary lifestyles, which can lead to health problems for example diabetes and heart disease.
There is much that you can do to be more active, and to encourage more active working in others. This could include active commuting, day-to-day office contact, and breaking away from your workstation.
When you are considering health and Physical well-being initiatives, be aware of how your team or organizational culture may be exacerbating the problem. Consider factors such as long hours, always-on working, onerous demands, and a lack of support from above. Making changes in these areas can help to reinforce the steps that individuals take to get better their physical health.
By : Natural Health News