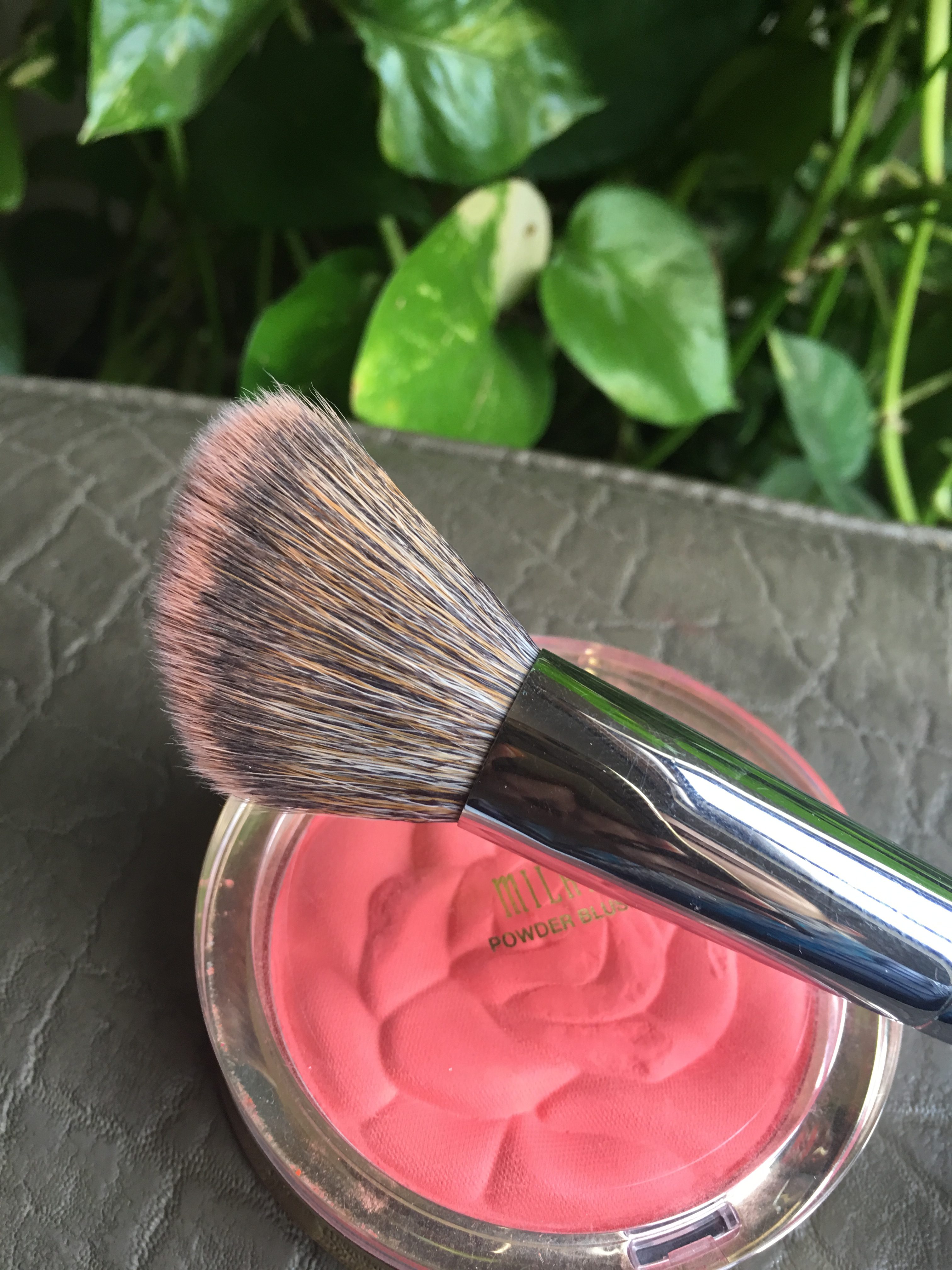 Brand Name: MORPHE Brushes
Ideal for: Applying blush or contour
Priced at: $13.99 excluding taxes at Morphebrushes.com
Rating: 5/5
Packaging Highlights
    Comes like this in a plastic bag with no proper packaging
    Great quality of the handle and bristles make it look and feel awesome
    Bristles are packed perfectly for a controlled application
What I like about MORPHE E4 ANGLED CONTOUR BRUSH?
    Great quality brush
    Applies blush like a dream
    Provides seamless blending
    Pick up less pigmented products too
    Perfect angled shape for controlled strokes
What I don't like about MORPHE E4 ANGLED CONTOUR BRUSH?
Absolutely love this brush so there is nothing bad to say about it.
My thoughts on MORPHE E4 ANGLED CONTOUR BRUSH
I was always a fan of applying blush with angled brushes because somehow I feel it gives you a very nice and controlled application, maybe because it is designed in a way that it goes well with almost all face shapes. No idea but for my face shape this is a match made in heaven. The one day I heard my favorite Jaclyn Hill raving about this brush in one of her brush favorite's video and oh man! I had to get it immediately and I DID! It reached me in about 20 days (yes, Morphe takes forever to ship) and from that day till today I cannot apply blush with any other brush now on my own face. For my clients I use another brush which works perfectly fine for them but on me this one is awesome. It picks up color from those blushes that have been lying in my drawer since ages just because they were not pigmented enough for my liking.
Anyways to cut the long story short, I highly recommend this brush for all you beauties out there for a c precise, controlled and pigmented application.
Hugs xoxo