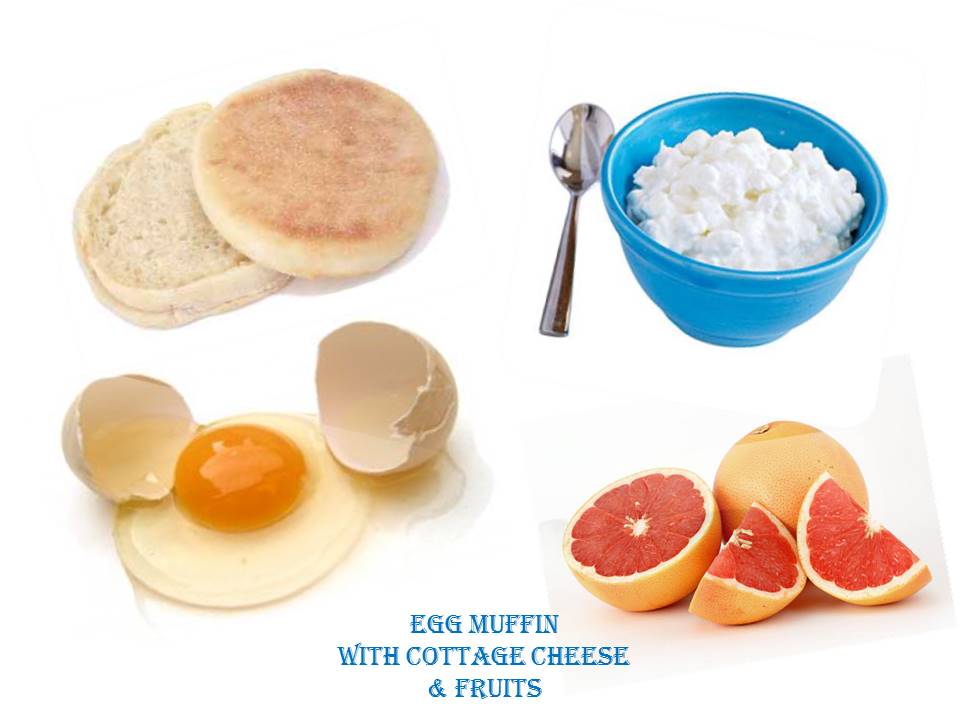 Egg Muffin With Cottage Cheese And Fruits On Side
What do you need?
• 1 whole-wheat English muffin
• 1 hard-boiled egg, sliced
• 1 cup nonfat cottage cheese
• 1/2 medium grapefruit
How do you make it?
• Split a muffin into two halves
• Toast these muffin splits
• Top each half with sliced egg
Andddddddits READYYY…
• Serve cottage cheese with grapefruit wedges on top
How many calories would you consume with this?
357 CALORIES
Good to know!
Grapefruit enjoys a great reputation which is strongly backed by science because it is considered a super fruit when you are on a Diet Plan. In a detailed research it has been concluded that those who ate half a grapefruit with each meal lost more weight than those who did not eat it. So, need more reasons to start having grapefruit in your diet? Go, and fetch some right away!
By : Natural Health News