Hot News
India's COVID Woes Worsen Amid Continued Oxygen Shortage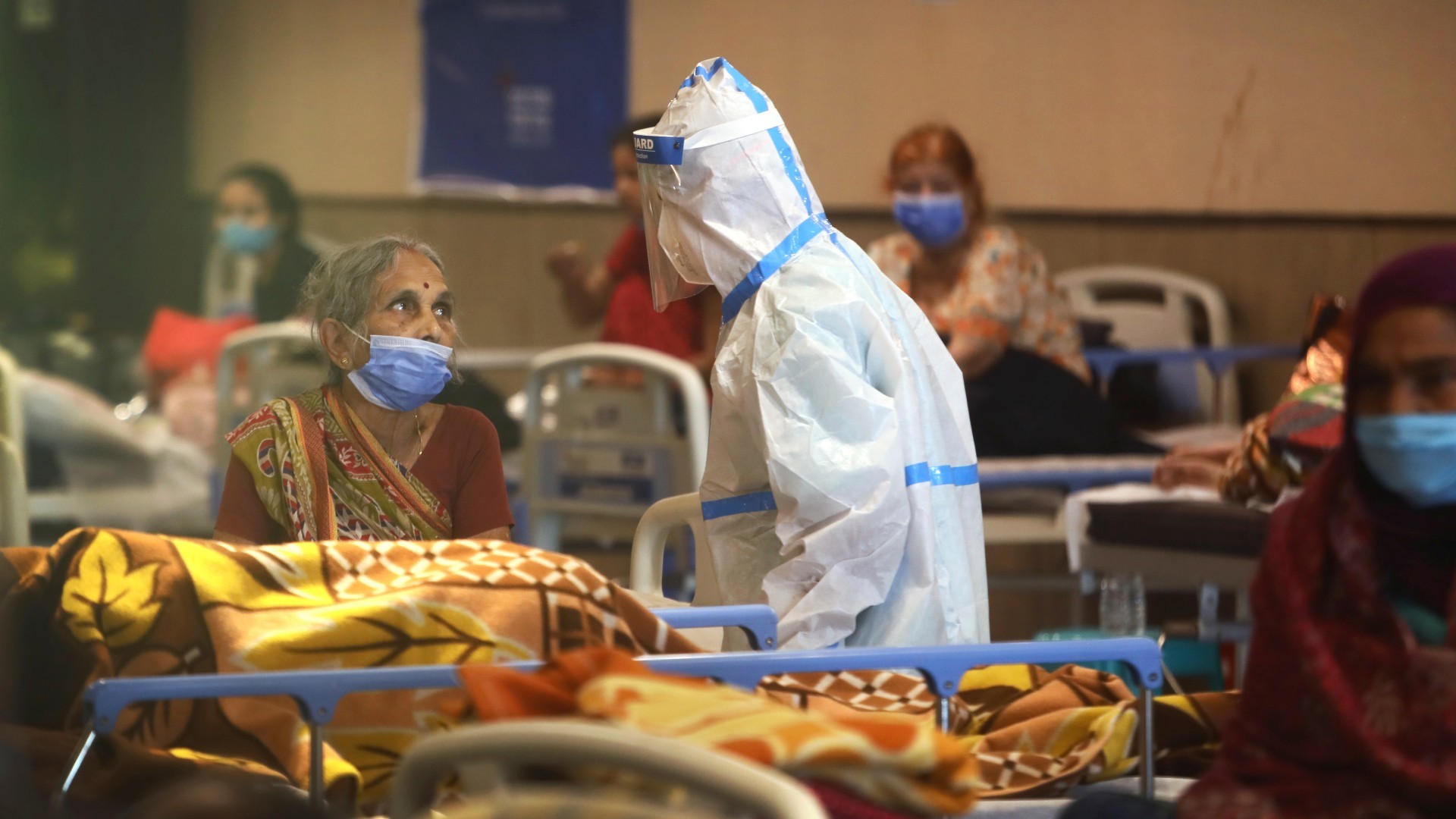 Authorities scrambled to supply medical oxygen to hospitals as the country reported another 2,624 deaths, a new daily record.
Daily coronavirus death toll and infections in India, which is in the grip of a rampaging second wave of the pandemic, have passed new world records as the government battled to get oxygen supplies to hospitals overwhelmed by the hundreds of thousands of new daily cases.
Authorities scrambled anew on Saturday to supply medical oxygen to Indian hospitals where COVID-19 patients were suffocating amid low supplies.
India has hit a rate of one COVID-19 reported death every four minutes in New Delhi as the capital's underfunded health system buckled.
Queues of COVID-19 patients and their fearful relatives were building up outside hospitals in big cities across India, the new world pandemic hotspot which has now reported nearly one million new cases in three days.
Another 2,624 deaths, a new daily record, were reported in 24 hours, taking the official toll to nearly 190,000 since the pandemic started.
A further 346,786 new cases were also reported, taking India's total to 16.5 million, second only to the United States.
Many experts are predicting the current wave will not peak for at least three weeks and that the real death and case numbers are higher.
Stung by criticism of its lack of preparation before the new wave of infections, the government has deployed military planes and trains to get oxygen from the far corners of the country to New Delhi.
TV news channels showed an oxygen truck arriving at New Delhi's Batra Hospital after it issued an SOS saying it had 90 minutes of oxygen left for its 260 patients.
"Please help us get oxygen, there will be a tragedy here," Delhi Chief Minister Arvind Kejriwal appealed to Prime Minister Narendra Modi in a conference on Friday.
The city's government said it would begin setting up buffer stocks of oxygen to speed supplies to hospitals when they are within hours of running out.
Dr Upendra Kaul, Cardiologist at Batra Hospital in Delhi, told Al Jazeera, the situation was "very precarious".
"We were using about 8000 liters of oxygen per day during the period, but then unfortunately, the last few days it has been reduced to around 2,000 or 1,500 liters per day that is coming in, with the result that patients are getting in great trouble," he said.
Kaul added that suppliers who had been supplying oxygen to Batra for the last 30 years, were unresponsive.
"They have put off their telephone calls, we can't email them. Obviously, they don't have any oxygen."
At least 20 COVID-19 patients at the critical care unit of New Delhi's Jaipur Golden Hospital died overnight as "oxygen pressure was low", the Indian Express newspaper reported.
"Our supply was delayed by seven-eight hours on Friday night and the stock we received last night is only 40 percent of the required supply," the newspaper quoted the hospital's medical superintendent, Dr DK Baluja, as saying.
Crematoriums across Delhi said they were full and asked grieving families to wait.
One charity has set up an overflow crematorium in a car park, with makeshift funeral pyres built to deal with the mounting deaths.
Resource Link: https://www.aljazeera.com/news/2021/4/24/india-sees-new-record-covd-19-death-toll-as-shortages-bite
By : Natural Health News