Brand Name:  Gerard Cosmetics
Finish: Matte
Shade: Aphrodite (Nude with orange undertones) &Serentiy (Nude pink)
Priced at: $20 excluding taxes
Rating: 4.2/5
Packaging Highlights:
    Come in a standard black and gold card packaging which looks luxurious to me
    The lipstick itself comes in nice matte tubes
    Better packaging than some high end brands
    Golden doe foot applicator provides smooth application
What I like about GERARD HYDRA MATTE LISPTICKS SERENITY & APHROIDTE?
    Beautiful everyday shades
    Serenity is a pretty pink my type of subtle pink shade that compliments so many skin tones
    Aphrodite is also a pretty nude color with orange undertones that go perfectly on wheatish complexions
    Smooth application
    Great packaging
    Highly pigmented
    Does not dry lips
What I don't like about GERARD HYDRA MATTE LISPTICKS SERENITY & APHROIDTE?
    Doesn't stay put like long lasting lipsticks should (Isn't that what you need from long lasting lispticks?)
    Can get slightly patchy during the day
My thoughts on GERARD HYDRA MATTE LISPTICKS SERENITY & APHROIDTE
I ordered Serenity from the bundle and Aphrodite separately. Aphrodite is the color I have always been looking for, peach-ish orange but great for everyday wear. Absolutely love the colors and how smoothly they apply but my concern is that they don't last as well as long lasting lipstick should and that's the reason why they lose all the score. Had it been long lasting I would have given it 5/5 because the colors, the pigmentation and everything is awesome. The name represents exactly what they are. They are non-drying and hydrating matte lipsticks but it would have been awesome if they were a little long lasting too. Overall I am really happy with the colors and performance and I am preparing my next list which contains some more of the shades such as cher, ecstacy and some more.
What is it made of?
Ingredients are not mentioned on Gerard website.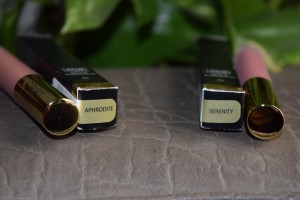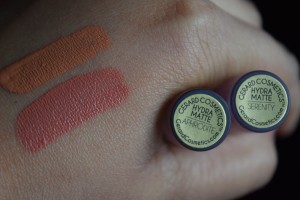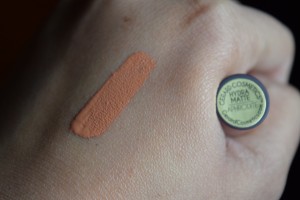 Save