Brand Name: M.A.C
Shade: Sunny Surprise
Finish: Satin
Priced at: $22 at M.A.Cexcluding taxes
Overall Rating: Not applicable on first impressions
Packaging Highlights
    Comes in a standard M.A.C powder packaging
    The compact comes packed in a black M.A.C card box
    Nothing too fancy or unique about the packaging
This is a first impression on M.A.C beauty product which I tested in store. Initially I thought it was a blush but upon swatch it turned into a beautiful satin finish pearlescent powder that instantly added a breathtaking satin glow to my hand. Here are some first impression highlights of this M.A.C beauty powder in the shade "Sunny Surprise".
    Beautiful baby pink color that gives a youthful glow
    Super soft, creamy and buttery formulation
    Glides on like butter on skin
    Instantly radiates, illuminates and energies the face
    Leaves a very subtle hint of pink with glow on your skin
    Beautiful finish
    Lasts a decent amount of time
    Great for highlighting or just adding a pop of color on your cheeks with a healthy glow on no-makeup makeup days
    Can be used all over the face as foundation without adding an extra layer of heavy liquid or cream foundations
    Creamy powder formula that melt like butter but looks powdery in the pan
    The dewy glow it leaves on your skin is something to die for
    Can be used all over the face
Do I recommend buying it?
Yes, I absolutely recommend buying it for everyone looking for a powder that is creamy, not cakey, glides on like butter and leaves skin looking dewy and energized. I cannot comment much on the effects of regular use as this is a first impression post of a thorough in-store swatch. I fell so much in love with the product that I have already ordered the full size and will now come back with a review after regular use.
Ingredients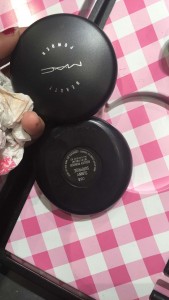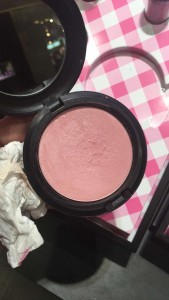 By : Natural Health News
Save
Save