Brand: Real Techniques
For: Hiding blemishes & highlighting inner corners of eyes
Ideal for:
    Applying concealer on the smallest of blemishes
    Highlighting inner corners of eyes
    Erasing any small make up mistakes
    Drawing a finish line with concealer once you are done with your eyebrows
Deserved Rating:
1.    Packaging:
4.5 /5 – Great! Can be kept on the table straight up with bristles facing upwards. Comes in a nice transparent box with other brushes so we don't really get a separate case to protect it from dust and all and it's not so convenient to carry the whole box when you need just one. However, I really like the pouch it comes in but the bad part is that even when put in that pouch I cannot freely shove it into my vanity box because the bristles show from one side and the chances of catching bacteria and brothers is still on the higher side. Should have been great if somehow the bristles could be covered!
2.    Bristles:
5/5 –Synthetic bristles that are shaped in flat style to perform various tasks such as applying concealers or tiniest of blemishes, shading inner corners of eyes, drawing a perfect line after doing your eyebrows or even erasing small makeup mistakes like liner going bad or mascara dots somewhere around the eyes.
3.    Ease of use:
5/5 – Perfectly easy to use when targeting small spots or drawing fine lines!
4.    Blending power:
5/5 – It doesn't really blend anything it just smoothly applies concealer on dark spots and is the perfect size to draw a faultless line to carve the eyebrows for that impeccably looking arch.
Overall Rating:
4.9/5 – A perfect brush for hitting smaller spots on the face.
Do I recommend it?
Yes by all means.
Why is it a hit?
    Perfect size for dotting concealer on small acne spots or blemishes
    Has a perfect shape to draw a nice line once the eyebrow filling and shaping is done
    Perfectly applies highlighter in the corner of eyes in controlled amount without going "gaga" on shimmers!
Why is it a miss?
    Not a miss at all if used for the purposes mentioned above
Beware!
    If you are wanting to hide cystic acne with it
Brace it with:
    Cream concealers
    Liquid as well as powder highlighters
Photos for Reference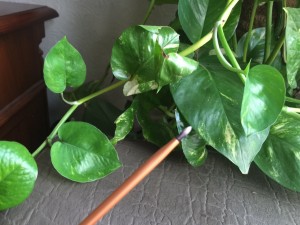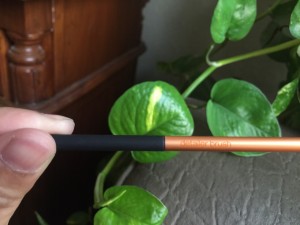 By : Natural Health News