Brand Name: CONATURAL
Skin type: Mature and dry
Purpose: To remove fine lines, wrinkles and under eye puffiness
Overall Rating: 4.7/5
Packaging Highlights
Comes in a beautiful floral card packaging
The product itself comes in a beautiful pump bottle
The whole floral theme looks gorgeous
What I like about CONATURAL RESTORATIVE EYE GEL?
It removes fine lines
Great for mature skin
Has great anti-ageing properties
Removes under eye puffiness and fine lines
Great for fading smile lines
100% natural
Skin friendly
Minimizes dark circles under the eyes
Does not cause breakouts
Free from Parabens, Triclosans, Phthalates, SLS, PPD, Petroleum Jelly, and Silicones
Acts as a coolant for under eye area
Absolutely love the cool feeling it gives to the skin
What I don't like about CONATURAL RESTORATIVE EYE GEL?
Cannot be used in the morning before foundation especially
Makes the foundation oxidize within minutes
My thoughts on CONATURAL RESTORATIVE EYE GEL
I got Conatural Restorative Eye Gel in a PR package when I attended makeup class by Amina Raja organized by Beauty Hooked. It truly worked wonders on my smile lines. I didn't like it much under the eyes because I got weird bumps under my eye area and that is not the fault of the product. That happens because some people have very sensitive under eye area and eye creams do not suit them. I am one of those people unfortunately. Even the best of brands cause the same reaction. I started using it on my whole face and absolutely loved the results.
This Conatural Restorative Eye Gel has great anti-ageing properties and makes my skin look so soft, smooth and supple. Even though I am in my late 20s I don't really need anti-ageing at this time but I have very prominent smile lines which faded with regular use of this eye gel. Ha-ha I know that's funny! Eye gel for smile lines? Yeah, I am experimental and I love to try different products for different purposes. Anyway I highly recommend this product for those looking for a good anti-ageing gel which is locally available. For under eye area you need to test first.
What is it made of?
Aloe Vera Gel, Indian Madder and some more organic ingredients.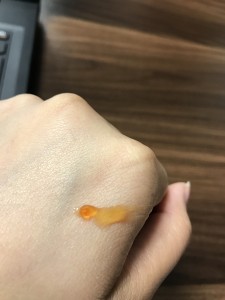 By : Natural Health News
Save
Save