Brand Name: CLINIQUE
Finish: Matte – Non greasy
Idea for: Sensitive, normal, combination and oily skin types
Priced at:
$5 excluding taxes – 0.5 oz
$14.50 excluding taxes – 1.7 oz
$26 excluding taxes – 4.2oz
$38 excluding taxes – 6.7 oz
Rating: 5/5
Packaging Highlights
    One of the best packaging (pump version) that I have seen on moisturizers so far
    Beautiful matte plastic bottle that comes with a nice silver pump
    Looks like glass bottle but is matte plastic in real
    Comes with standard Clinique box packing
    Looks luxurious on the vanity table
    Pump is a plus for hygienic reasons
What I like about CLINIQUE DRAMATICALLY DIFFERENT MOISTURIZING GEL?
    Absorbs well into the skin
    Doesn't make skin look greasy or oily
    Does not cause breakouts
    Dermatologist developed formula
    Provides required hydration for oily to combination skin types
    Adds a beautiful glow to the skin
    Enhances complexion
    Enhances the overall situation of your skin
What I don't like about CLINIQUE DRAMATICALLY DIFFERENT MOISTURIZING GEL?
This product is love!
My thoughts on CLINIQUE DRAMATICALLY DIFFERENT MOISTURIZING GEL
It took me a while to get my hands on the awesomeness Clinique has made years ago. I got a sample sized of this moisturizer in lotion form which broke me out really bad because I have sensitive, acne prone skin but I loved the other affects it has on my skin. The lotion enhanced my complexion and made my skin glow along with cystic acne  so ever since then I was eyeing this gel form of this moisturizer which has been designed specifically for people with my skin types. I got my hands on it at Sephora VIB Rouge sale 2015 at a really good price and I am a fan ever since then. It is doing wonders to my skin and is improving the overall situation of skin. I love how it is adding glow to my skin and making it look even with every day that passes. I use it on my hands and feet too and have seen a very visible difference. Hands down my favorite moisturizer which I will be using in summers too!
I will keep repurchasing it for life until I find an even better formula. Thank you Clinique for making this!
What is it made of?
Active Ingredients:
Not available.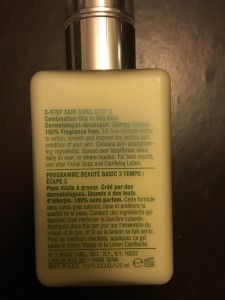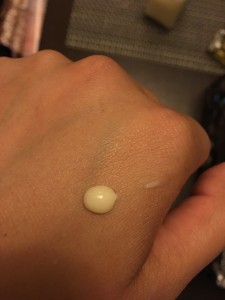 By : Natural Health News
Save