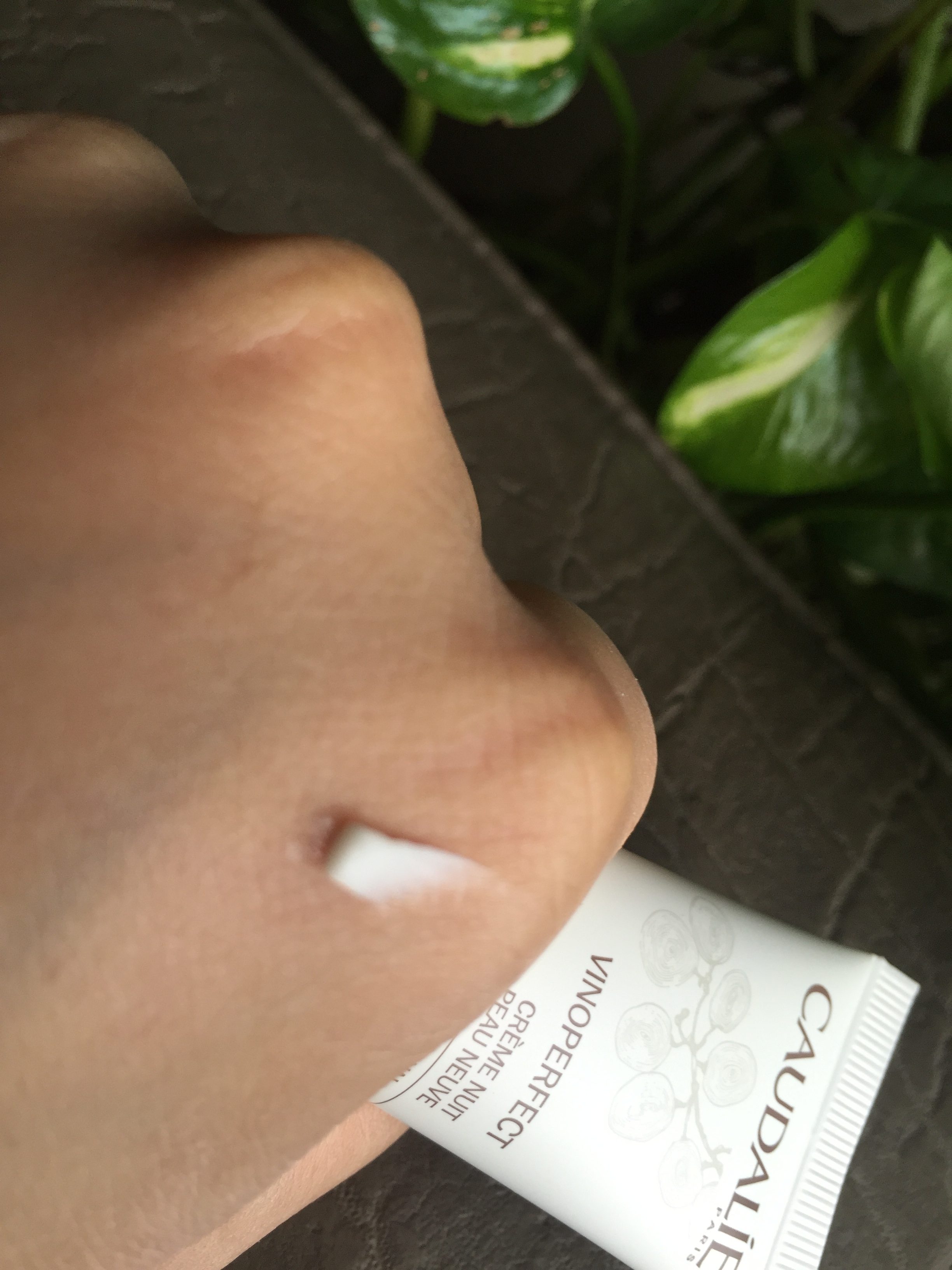 Brand Name: CAUDALIE
Finish: Non-greasy
Skin type: Normal, combination, oily
Purpose: Brightening and fading dark spots
Overall Rating: 4.3/5
Packaging Highlights
    Comes in a standard white tube in size 1.3 oz priced at $59 at Sephora
    Designed simply in white and silver that represent calmness and the renewal process (white represents cleanliness and newness)
 What I like about CAUDALIE VINOPERFECT CELL RENEWAL NIGHT CREAM?
    It doesn't make my face greasy
    Such a lovely herb like scent that is soothing before calling it a night
    Does not cause any breakouts
    Little goes a long way
    Makes my skin super soft and rejuvenated
    Makes face fresh upon wash in the morning
    Absorbs easily into the skin
    Fades left over acne scars gradually
    Very lightweight
    Safe to use that makes me feel at ease as it is formulated without the following:
    Parabens
    Sulfates
    Synthetic Dyes
    Petrochemicals
    Phthalates
    GMOs
    Triclosan
What I don't like about CAUDALIE VINOPERFECT CELL RENEWAL NIGHT CREAM?
    Pricey for the amount of product
    Not great for dry skin types
    Not great for summers as it causes sweating
My thoughts on CAUDALIE VINOPERFECT CELL RENEWAL NIGHT CREAM?
It's been a while since I started using this product AGAIN. The reason why I added "AGAIN" is because I tried it in summers a month ago but it just didn't work back then as it causes my face to sweat as soon as I apply it. Don't know if it's just me or the product works that way. I'd be happily using it in winters as now when I apply it does cause sweating but since the weather is fine it just goes away in some time on its own. During summers the actual product just used to wash away in the initial minutes of applying it but now it sweats for some time and dries on its own so there isn't any major wash off of the actual product.
I am seeing results gradually with this product. I had left over acne marks all over my face as I had a major breakout few days back and they are fading with regular use of this cream. It's been around 12 days since I am religiously using it and I am definitely seeing results. When I get up in the morning my complexion is slightly darker but when I wash my face it gets glowing and looks much brighter than the previous day. This shows that it does its job all night and renews skin cells while it is on the skin. I will come back with an update right here if I see more results with this one. Keep an eye out here every 15 days.
UPDATE: Will come soon
What is it made of?
Patented Viniferine 500ppm
Glycolic Acid
Papaya Enzyme
Water, Butylene Glycol, Glycerin*, Cetearyl Alcohol*, Hydrogenated Vegetable Oil*, IsononylIsononanoate, ButyrospermumParkii (Shea) Butter Extract*, Cetyl Alcohol*, VitisVinifera Grape Seed Oil*, CaprylicCapric Triglyceride*, Peg-20 Stearate*, Glycolic Acid, Squalane*, Panthenol, Tocopheryl Acetate*, Hydroxyethyl Acrylate/Sodium AcryloyldimethylTaurate Copolymer, Bisabolol*, Parfum (Fragrance), Benzyl Alcohol, Palmitoyl Grapevine Shoot Extract*, Caprylyl Glycol, Xanthan Gum, Sodium Hydroxide, Cassia Angustifolia Seed Polysaccharide*, Arginine, Carbomer, Dehydroacetic Acid, Carbomer/Papain Crosspolymer*, Sodium Phytate*, Sodium Hyaluronate, Acrylates/ C10-30 Alkyl Acrylate Crosspolymer, Tocopherol*, 1,2-Hexanediol, Algin*, Geraniol, Limonene, Linalool. *Plant Origin.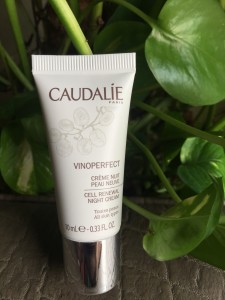 By : Natural Health News
Save