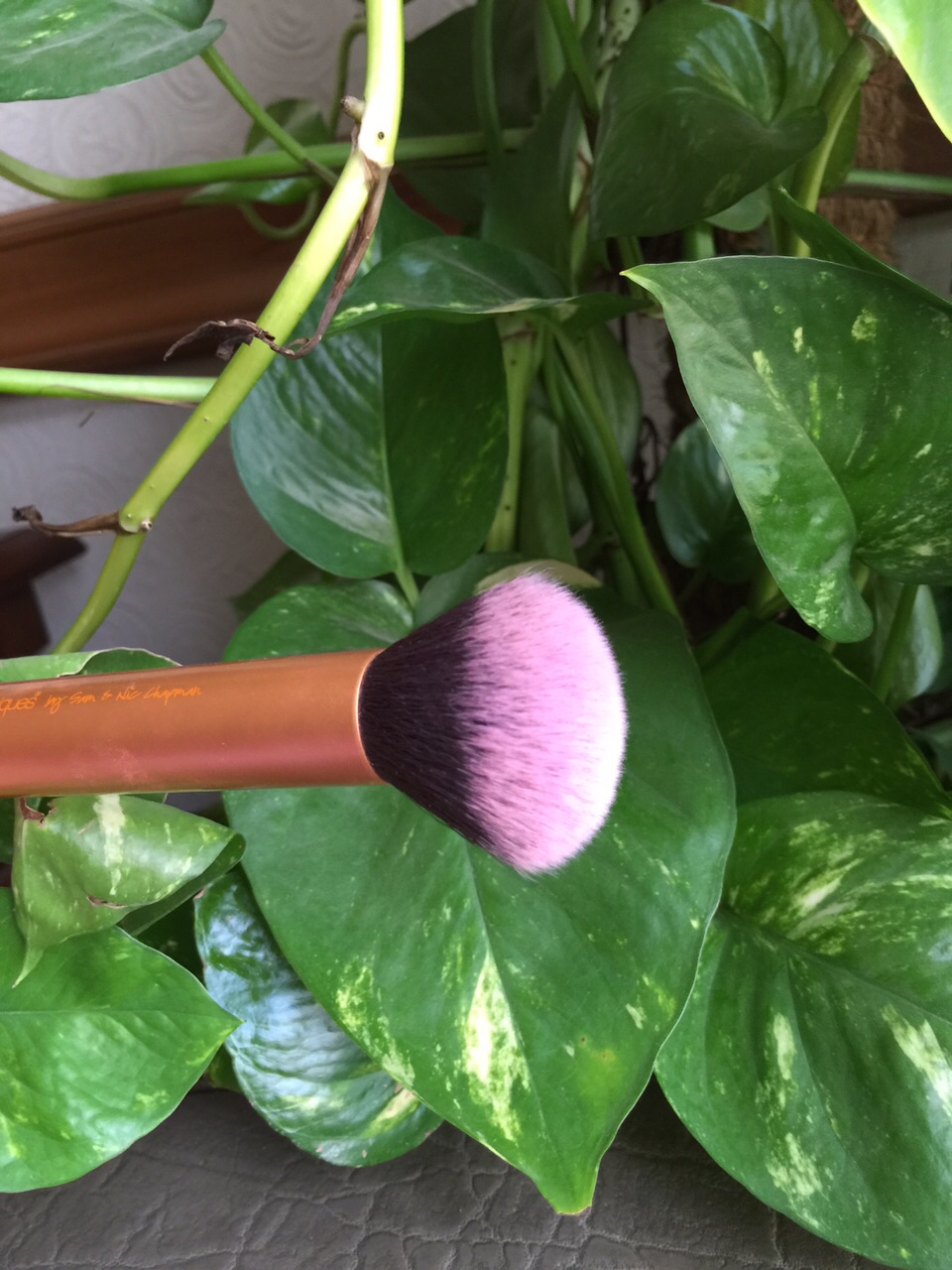 Brand: Real Techniques
For: Cream products
Ideal for:
    Applying cream or powder blushes
    Applying liquid to cream highlighters
    Buffing powder highlighters into the skin
Deserved Rating:
1.    Packaging:
4.5 /5 – Great! Can be kept on the table straight up with bristles facing upwards. Comes in a nice transparent box with other brushes so we don't really get a separate case to protect it from dust and all and it's not so convenient to carry the whole box when you need just one. However, I really like the pouch it comes in but the bad part is that even when put in that pouch I cannot freely shove it into my vanity box because the bristles show from one side and the chances of catching bacteria and brothers is still on the higher side. Should have been great if somehow the bristles could be covered!
2.    Bristles:
5/5 –Synthetic bristles that are less densely packed in a larger volume than the expert face brush for lesser coverage. Ideal for blending cream products with lesser and natural looking coverage!
3.    Ease of use:
5/5 – it has made life easier for me and I see myself reaching for it more than I reach for my actual blush brush by Real Techniques because I love applying blush on the apples of my cheeks and it has that shape that perfectly fits in the apples and provide even application right there. I use it with cream and powder blushes and highlighters both. I never tried it for foundation though but I am planning to so I will review in a separate post how my experience goes with the foundation.
4.    Blending power:
5/5 – Blends cream and powder products like a dream within seconds without investing much of an effort on blending.
Overall Rating:
4.9/5 – A perfect buffing brush for even application of cream and powder blushes and highlighters.
Do I recommend it?
Yes by all means.
Why is it a hit?
    Perfect for applying cream or powder blushers and highlighters smoothly
    Synthetic, soft and densely packed bristles
    Picks up powders from the hardest compacts that have gone firm over time
Why is it a miss?
Beware!
    If you don't apply products on the apples of your cheeks because it is not ideal to use on the high points of your cheeks
Brace it with:
    Any cream or powder products
Photos for Reference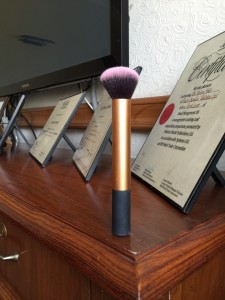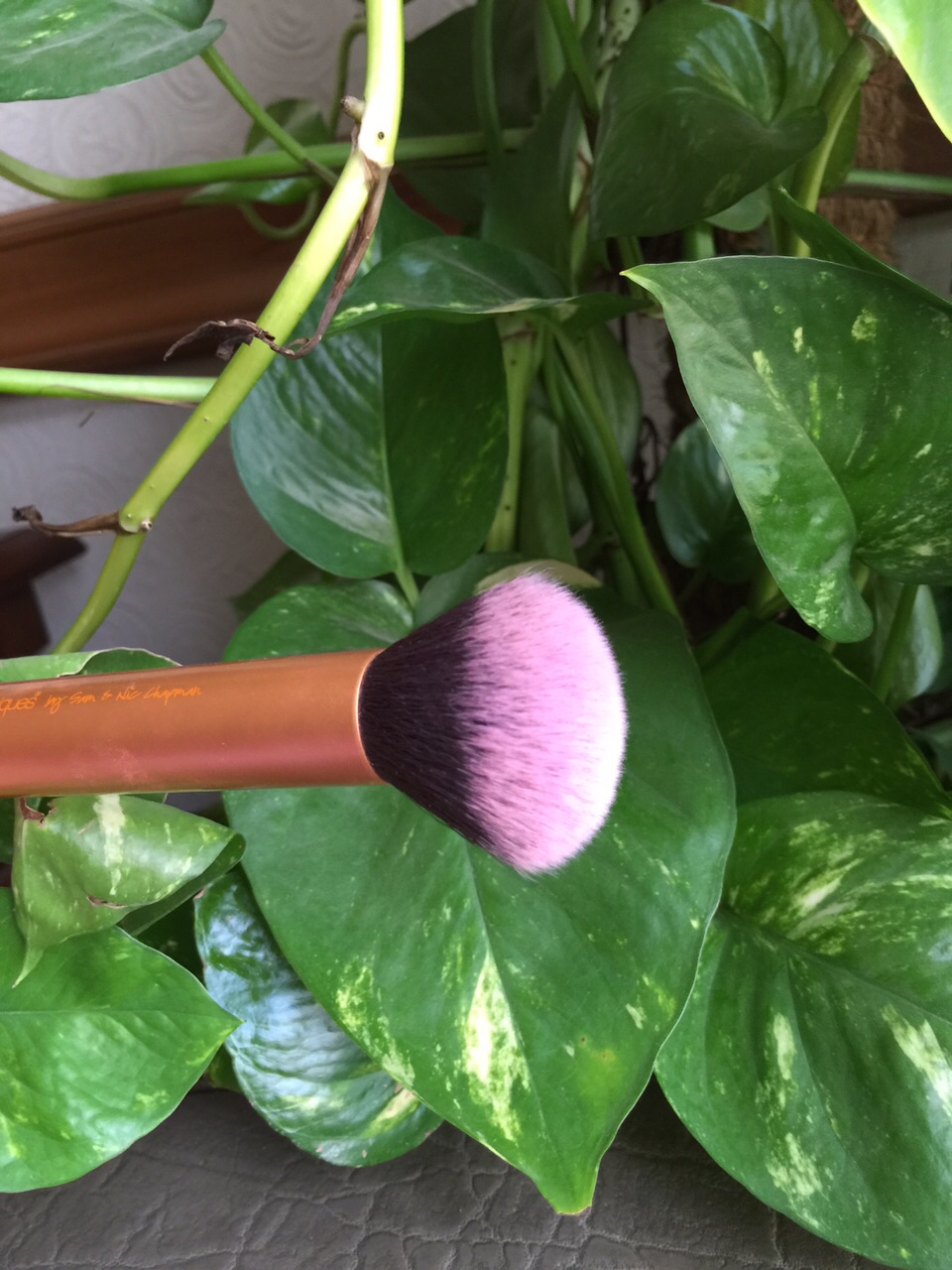 By : Natural Health News