So hello girlies!
You have that pretty little beauty blender but is it all stained?
Invested a lot on that little baby so why not spend a little more and buy this little guy right here?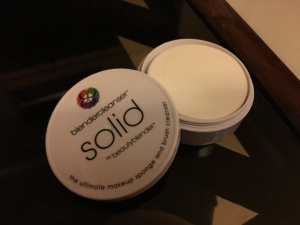 Trust me girls it is so darn easy to wash your dirty babies with it because it instantly gets rinsed off without leaving any residue behind. Dish washing liquid ruined my bb completely but ever since I have started using this cleanser all the wears and tears of my bb haven't increased one bit. It has, for sure increased the life of my bb which was supposed to die in March 2015 and it is end of July 2015 which means this cleanser has increased the life span of my bb by approximately 4 months and it is still in perfect shape!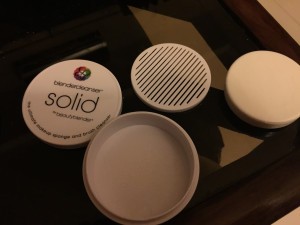 It comes with a nice tray; the full size version that keeps the bar from melting soon. It lasts agesss!!! Sample size lasted for about 4 months with regular wash and this one I am sure is going to last a year almost! Let's see
You need to own this RIGHT NOW!!! You sure won't regret this purchase❤