Hot News
6 Tried and tested steps that assist in controlling dentophobia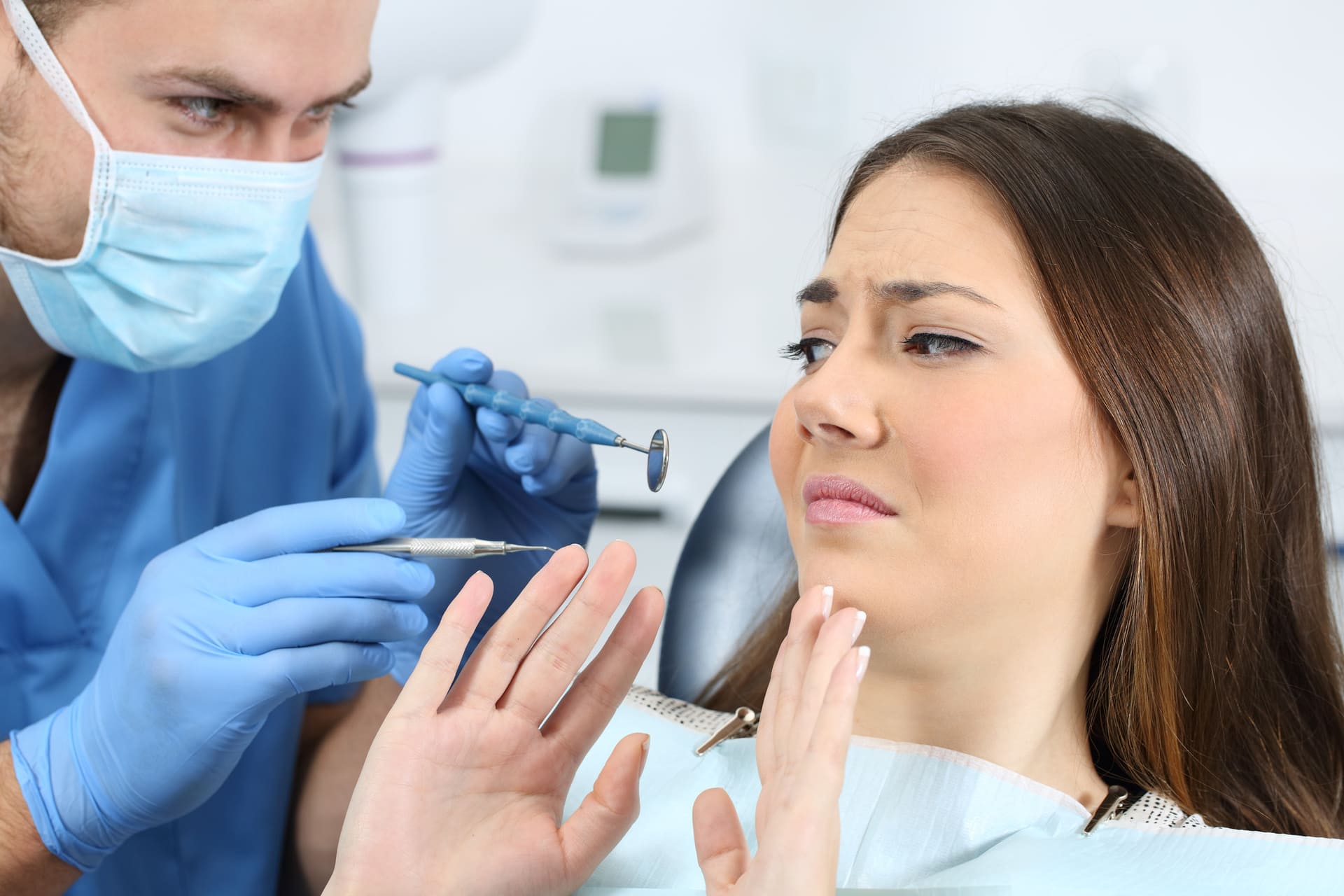 Are you someone who fears the sound of the drill? Do you fear visiting a clinic despite knowing they badly need dental care treatment? You are not alone. Welcome to the club.
No worries. This blog highlights the most appreciated tips that have helped hundreds of patients overcome the fear of going to the dentist.
1.   Let your dentist assess the level of fear
Dentist phobia, fear, or dental anxiety, all of them revolve around apprehensions about visiting a dental clinic. But, there's a thin line between these three factors.
Dental anxiety is the uneasiness experienced by patients before undergoing surgery. On the other hand, bad experiences in the past lead to fear about a known procedure. In contrast, individuals who have dental phobia experience intense fear. Thinking about visiting a dental clinic leaves them panic-stricken. Such patients opt for dental treatment only when their oral health becomes too critical.
Let's peek into some of the most reported factors that trigger dental anxiety in patients:
Fear of pain associated with the procedure
Fear about injections
Concerns around side effects of anesthetic
Embarrassment involved in discussing dental problems with professionals
Don't want to visit the clinic? No problem, you can always go for a telephonic consultation round to become familiar with the dentist.
During the consultation, your dentist will assess anxiety or fear management needs. Then, oral health experts create a dedicated plan to cater to your specific needs. The program might involve techniques like deep-controlled breathing, stretches, or meditation. Practicing these techniques for a week or more will help you remain in the right mindset on the operation day.
For some patients, the use of sedative medications or laughing gas remains crucial. Medicines are entirely safe and have a proven track record for anxiety management. So, there's no harm involved.
2.   Consider the exposure therapy
Why not tour the facility? Visit the treatment room or surgery center at least once before the actual appointment.
Exposure therapy has helped several patients in the U.S treat dental phobia effectively. It's one of the most appreciated types of psychotherapy. Dental care professionals ask patients to visit their clinic once a week to feel comfortable in the clinic's atmosphere. There's no need to sit in the dentist's chair or opt for any oral check. Instead, just seeing the dentist, staff, and visiting treatment can help build confidence gradually.
3.   Meet the team managing the dental clinic
You have probably heard of clinics that are specialists in handling children facing dental anxiety. But, do you know some professionals treat adults fearing dental procedures with equal ease? Yes, dental anxiety is prevalent. Thus, almost every dental care expert has experience helping patients ease nervousness.
The best way to decrease fears is by establishing a bond with your dentist and staff. You won't hesitate or fear if you start trusting them.
Finding information helps in controlling anxiousness. What is the procedure? How is it performed, and with which tools? What are the possible side-effects and benefits associated with the same? Note your concerns, and discuss them with professionals during the consultation or pre-surgery visit.
If you feel nervous about something, let the dental surgeon or their team know about the reason for discomfort. Such conversations will help you know the team better. You would certainly feel comfortable seeing them in the treatment room while undergoing the procedure.
Arriving at the correct appointment time and rushing to the treatment room can result in unnecessary stress. So instead, it's better to enter a few minutes early.
4.   Be in a good company
Visiting a dental clinic with someone who can frighten you by sharing their bad experiences from the past can make things difficult.
You probably have buddies or relatives who do not have any fear about dentists or dental clinics. It's best to request such a loved one to be with you during the treatment. Their support and assurance can help you overcome fear. If required, schedule your appointment or surgery at their convenience.
Read More: Dental Health Can Impact Your Physical Well-Being
5.   Let your iPod drown out scary dental drill sounds
Instruments like fine-scalers, excavators, and even dental mirrors make unpleasant noise when kept or picked from an instrument plate. In addition, the sound of the drill can make people even more anxious. However, there is a way to drown out the sound. Yes, you guessed it right, patients keep listening to their favorite music or podcast while undergoing the treatment.
Whether sitting in the waiting room or on the dentist's chair undergoing a procedure, listen to your favorite soothing music with a headset. The option is the most suitable for patients who do not wish to invite friends or relatives to the surgery room.
6.   Schedule the treatment in the morning
There is no point in dreading or fearing your visit throughout the day. Plus, you certainly won't be happy facing those instruments after a stressful day at work. Therefore, scheduling the surgery during morning hours can prove perfect.
At times, dental procedures require a longer than anticipated time for completion. So, it's best not to closely schedule further appointments to avoid the stress of a last-minute rush after surgery.
Don't delay your visit to the dental clinic in case you are facing any of the following problems:
Discolored or infected teeth
Gum disease
Slight pain or discomfort in teeth and gums
Accumulation of tartar or plaque
Cavities or cracks on teeth
Bad breath
The endnote:
Distraction, sedation (No2), or keeping a family member in the treatment room are the most preferred approaches. Besides the above, dentists can use several behavioral or pharmacological strategies to handle anxious patients. Of course, you can always request your dentist to create a customized plan for anxiety management.