Hot News
Why Is Booking A Test Online Is Better Than Going To A Diagnostic Clinic?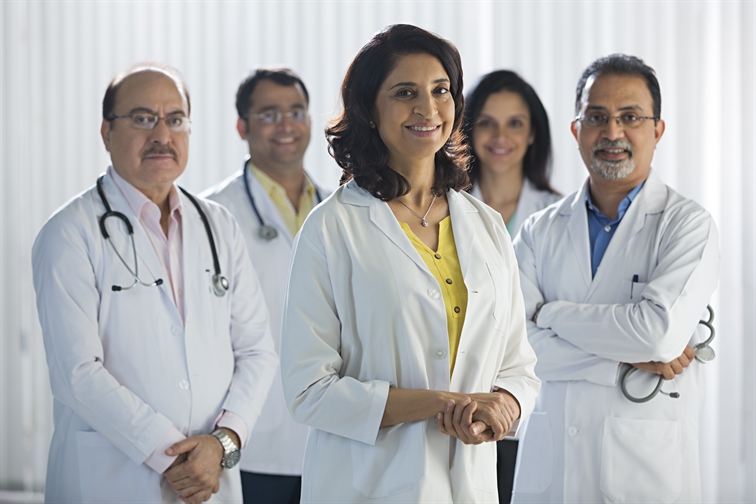 With increased awareness of personal health, the healthcare concern of people has seen a tremendous hike. Individuals take precautionary measures and opt for regular tests to keep their health in check. Doctor consultation in India is made readily available with the growing emphasis on health care; since a visit to a clinic is not a feasible option.
Lab tests are a diagnostic tool of immense importance that enables professionals to detect almost any health condition of an individual. These tests only require a small sample of the patient's urine or blood for examination. The collected samples are tested in a laboratory to provide a thorough report analyzing the individual's health condition.
Although it was common during pre-Covid times to head into a diagnostic clinic to get one's health checked through tests, the practice and times have undergone a radical change. An easy alternative at our disposal now is to book an online lab test.
Why Book A Test Online?
Booking an online diagnostic test has innumerable benefits to offer; to start with the doorstep collection of samples. You can have a phlebotomist pick your blood or urine sample from the comfort of your home and get it tested at the diagnostic lab.
Several factors are taken into consideration by diagnostic centres so that you are guaranteed a top-notch virtual health care service.
Trained Professionals
Having your sample collected from home is eased further by trained professionals or phlebotomists. With their experience and expertise, the job is done seamlessly without any hassle. The training of phlebotomists to draw out blood from veins and other safety protocols lasts for one year.
The phlebotomist arrives at your door at a predetermined time, collects your sample, and delivers it to the clinic, where professionals generate your test results. It saves you both time and labour to visit a diagnostic clinic to drop your sample and later collect the test reports.
Covid Protocols
The Covid-19 outbreak has reinstated the need for sanitation. When you book diagnostic tests online, Covid protocols are followed effectively throughout the process.
The professional that picks your sample; is checked for temperature. Wearing a mask, using fresh gloves, and discarding them after every sample collection are some safety measures followed strictly.
Another thing the phlebotomist is mindful of is to wash their hands as frequently as possible and leave no residue behind at your home.
Doorstep Sample Collection
An assigned phlebotomist arrives to collect your sample. The sample is then stored with utmost care to ensure zero quality degradation and transported to the lab for running the tests. The phlebotomist is well-equipped for proper storage and transportation of the samples collected.
Standard Safety Measures
Apart from the Covid-19 safety measures, basic sanitation is also vitally significant. The rule of thumb of the phlebotomists is to use a one-time collection kit for each individual.
Moreover, since the collection takes place at home, there is no risk of exposure to any infection. Going to a lab to personally deliver a test sample poses a risk of contamination. An online lab test eliminates such a risk.
Results
When opting for virtual health care, you also have the convenience to access your test reports online without having to visit the clinic to obtain them. You do not have to pick the hard copies of your results necessarily to have them read by a professional.
How Online Tests Work
You can make an online booking of the required test through the Bajaj Finserv Health App. A trained professional will then come to your home at the allotted time to collect your sample. It not only saves you time and effort but also keeps you from exposure to the crowd. Given the social distancing scenario, the facility of the online diagnostic test is a life-saver. It rules out the possibility of infections and so on. You also save money on transportation to a diagnostic clinic by opting for online lab tests.
Conclusion
Booking an online diagnostic test is no rocket science with the Bajaj Finserv Health App. You can easily book an appointment, have your sample collected and tested by professionals. You can also ditch the worry of the quality of results. The prices remain the same, and the quality of results is not compromised in the case of an online test. You can also avail doctor consultation in India through the app, making it just a few clicks away.