Store: AL-KHAYAT CENTER
Location: Prince Mohammed Bin Abdulaziz St, Al Andalus, Jeddah 23322
Phone: 012 665 5558
What you can find at Al-Khayat Center?
Al-Khayat Center is one of the most expensive places located at the most fascinating Tahlia Street in Jeddah, Saudi Arabia. You can find all the mesmerizing high end brands such as LV, PRADA, Tory Burch, Gucci, Armani, Celine, Coach, Tommy Hilfiger, Fendi etc. here at Al-Khayat Center. It is a treat to watch all the beautiful fashion products of these fashion giants laying gracefully in glass cases inside each store. I personally went to explore LV, PRADA, Celine, Coach etc. and totally fell in love with some gorgeous handbags. I took a few photos of the ones I absolutely adored which I will insert at the end of this post.
If you are visiting Jeddah and you think it's a lifeless and boring place where you won't be able to find any high end stores or any sorts of entertainment then you need to visit Al-Khayat center to change your opinion about the city. It is not a mall but a beautifully designed center which is a great place to go and take some stunning pictures to store as a memory of your visit to Saudi Arabia and a proof to show those who think Saudi Arabia is a dull place.
Here are some of the clicks during my visit to Al-Khayat Center. Enjoy!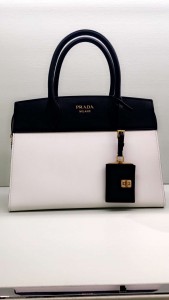 By : Natural Health News