Brand Name: TARTE
Shades:
 fetching (rose) new
 smashing (coral pink) new
 beaming (apricot pink) new
 dollface (cool pink)
 prim (plum nude)
Finish: Matte to satin
Priced at: $44 excluding taxes
Overall Rating: 4.9/5
Packaging Highlights
    Beautiful packaging with great color selection
    The black bling outer packaging does slightly, only slightly look a little cheap but overall a nice sleek palette
    Name of each blush is mentioned clearly on the palette under each shade
    Perfect holiday like packaging with that extra bling
What I like about TARTE BLING IT ON AMAZONIAN CLAY BLUSH PALETTE?
    Beautiful selection of colors
    Very pretty and wearable colors for everyday use
    Great pigmentation unlike some other holiday collections
    Awesome lasting power
    Beautiful packaging
    Full size blushes
    Affordable
    Great value for money
What I don't like about TARTE BLING IT ON AMAZONIAN CLAY BLUSH PALETTE?
    The shimmery packaging looks slightly cheap as the shimmer tends to fall off
My thoughts
I kept adding and removing this palette in my Sephora bag for almost 10 days because I was so indecisive about ordering it and then when my friend placed an order for her palette I was like; she can't use it alone, I'll have to accompany her and that's how I ended up ordering this palette that too from the Sephora 20% which wasn't a bad deal at all. I got lucky here! The moment I received this palette I loved the size of it because normally palettes are small when you hold them than they usually appear in the pictures. This was a plus for me.  Anyways finally after about 3 to 4 days of receiving it I started using it and this was probably my second Tarte blush experience and OMG! I was blown away with the quality, the color payoff, the color selection, the lasting power and everything else about this palette that I ended up ordering 2 more full size blushes from the Tarte 30% off friends and family offer.  I didn't have a good experience with my first Tarte blush which was a $10 Sephora deal from last year's Black Friday deals. The quality on that one wasn't all that impressive but this palette, you guys, is life!!!
I absolutely love this little wonder of joy, I call it and I am never going back to any other blush for at least a few months now. Unfortunately, today when I am writing this, it's not available on Sephora anymore. It's gone but do get your hands on next year's holiday blush palette for sure!
What is it made of?
N/A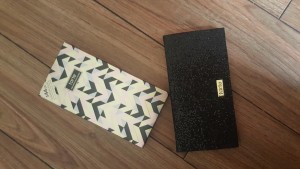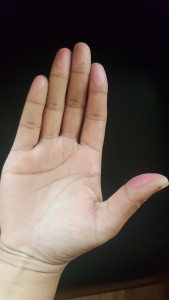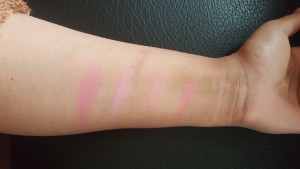 By : Natural Health News