Brand Name: Rimmel
Ideal for: Taming your brows instantly while you are on the go.
Finish: Shiny
Shade: Clear
Overall Rating: 5/5
Packaging Highlights
    Comes in a tube with a wand like mascaras
    Packaging is exactly the same as a travel size mascara
    The wand is sturdy with precise rods
    Transparent tube that clearly shows the gel is clear
What I like about RIMMEL BROW THIS WAY EYEBROW GEL IN CLEAR?
    Instantly tames bushy eyebrows
    Great for those who don't get eyebrows done because it adds no color
    Great for finishing up the eyebrow work
    Multipurpose
    Can be used as a Best Lash Growth Mascara on the go
    Keeps the eyebrows in place for a long time
    Does not get tacky or hard
    Amazing drugstore alternative to Anastasia clear brow gel at a fraction of the price
What I don't like about RIMMEL BROW THIS WAY EYEBROW GEL IN CLEAR?
It's such a great brow gel that I absolutely adore it and I don't think there is anything that I don't like about it. In case I change my mind you'll see an update here. Stay tuned xoxo!
You May Also Like:
My thoughts on RIMMEL BROW THIS WAY EYEBROW GEL IN CLEAR
RIMMEL BROW THIS WAY EYEBROW GEL IN CLEAR is an absolutely amazing brow friendly product that everyone should buy for a number of reasons. This is a great alternative to high end brow gels such as Anastasia, Benefit etc. It delivers the same results and sets your brows in place for a whole day almost. It doesn't even feel gluey that I initially thought it would because it's cheaper. It doesn't feel like a cheap product at all. In fact if I do a blind test nobody would be able to tell if I applied Rimmel or Anastasia. Comes in different colors also but I got clear because I have thicker brows and usually are in good shape so I just needed something that can hold one or two stray hairs in place. This brow gel does the job really well and we all know Rimmel makes great products for eyes especially the brow pencils, liners and now these brow gels. It is one highly recommended product that everyone should have in their vanity box. Two thumbs up to Rimmel for developing this great brow gel formula!
What is it made of?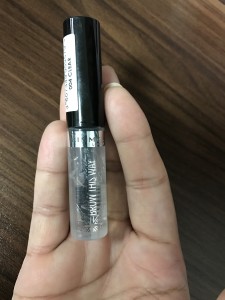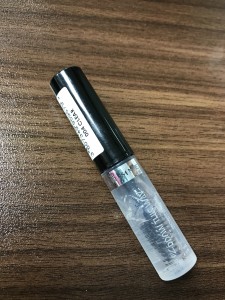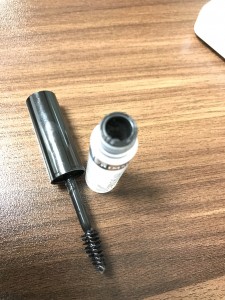 By : Natural Health News