Brand: Real Techniques
For: High Performance Blush Application
Ideal for:
1.    Applying some blushes & highlighters
2.    Setting under eye concealer
3.    Setting foundation
Deserved Rating:
1.    Packaging:
5/5 – Wish I could give 10/5 to the packaging. Such pretty Rose Gold color aaah! Such lush packaging that makes it look super expensive. Amazing luxe line by the Real Techniques and Pixiewoo sisters!
2.    Bristles:
5/5 –Softest ever! Pick up product nicely and evenly distributes it on to the skin.
3.    Ease of use:
4.2/5 – Ease of use I would rate slightly low here especially for the blush and for what it has been designed. If it was designed for setting foundation/concealers I would have given it 5/5.
4.    Blending power:
4.5/5 – Once again in case of blending a blush and especially the one that is less pigmented I would not even dare to use it because it just would not blend it properly. It does pick up the pigments but does not blend them so well for less pigmented products. Once again if it was to blend the powder under the eyes for setting concealer or foundation all over the face I would have rated it 5/5. Also 5/5 for dusting shimmers on the cheekbones.
5.    Overall Rating:
4.6/5 – Overall a great brush with softest bristles but not too ideal for blushers. Great for dusting highlighters (only powdered ones), setting under eye concealer with powder and setting foundation with powder because of the size as it would fit perfectly into the smallest and toughest corners of the face.
Do I recommend it?
Yes, but with limitations when it comes to applying blushers.
Why do I commend it?
I recommend it in fact highly recommend it if you are looking for something to dust really pigmented shimmers on to your cheekbones and don't look like a clown because some brushes overdo the already pigmented highlighters. They don't evenly distribute the pigments onto the skin and make you like a disco ball but that is not the case with this brush. You can enjoy your favorite deeply pigmented shimmer with this brush at the same time looking all natural and get that glow from within look.  I use it to apply my Mary Loumanizer, Cindy Loumanizer, NYX Illuminator in Enigmatic and so many more. Also I, one day happened to use this as setting my under eye concealer. I was at work and got a new concealer delivered to my workplace and in all excitement I used it but then oh there was nothing to set it like no brush at all. I took this one out and used it and since then I am a fan! Its sets concealer like a real pro! Try it. Also I use it now to set my foundation where it shines a lot and the bristles fit perfectly in all corners of my face because they have been hand cut to precision initially for the use of blushers but the brush serves a great purpose for setting foundations and concealers.
Why is it a hit?
    Perfect for highlighting cheekbones
    Delivers amazing high performance results when it comes to setting concealers & liquid foundations
    Attractive packaging
    Synthetic, soft and hand cut bristles
    Evenly distributes and blends powder products
Why is it a miss?
    Not great for using blushers especially the ones that are less pigmented
    Difficult to work with when it comes to applying blusher on the apples of your cheeks
Beware!
    If you want to use it as only blush brush
    If you have products that are less pigmented
Brace it with:
Ingredients:
N/A
Photos for Reference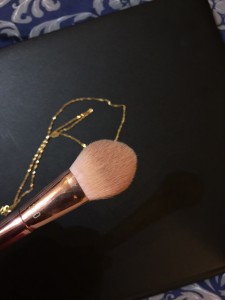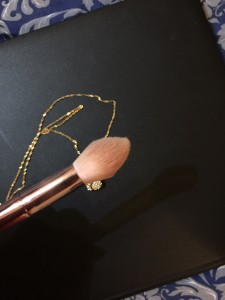 By : Natural Health News