Brand Name: ORIFLAME
Shade: Available in only one shade
Finish: Matte and undetectable
Coverage: Natural
Color Group: All
Skin type: Problematic
Overall Rating: 4.8/5
Packaging Highlights
    Comes in a cute white little tube with a smart nozzle on top that perfectly controls the amount of product to be dispensed
    Properties of the concealer printed on the packaging on the front side
    Looks more like the medication packaging
What I like about ORIFLAME PURE SKIN HIDE & TREAT?
    During flared up acne days it acts as a rescue agent to hide and treat the bumpy spots
    Can easily be applied before foundation so that you can enjoy your makeup along with a treatment happening underneath
    Contains salicylic acid
    Calms down the acne spots while you are still enjoying your makeup
    Covers up mild dark circles because it has peachy undertones
    Instantly lifts and brightens the under eye area and the dark spots all over the face
    Does not slide underneath a foundation
    Can also be applied over foundation cover acne spots
    Can also be applied before your normal concealer for better coverage as it alone does not have full coverage
What I don't like about ORIFLAME PURE SKIN HIDE & TREAT?
    The coverage is not buildable
    Cannot be used a concealer alone
My thoughts on ORIFLAME PURE SKIN HIDE & TREAT
My favorite treatment concealer on days when my acne is all flared up especially during my PMS. Initially, I never used to believe the cosmetics that claimed skin benefits too because I used to consider it as a marketing gimmick but this one definitely delivers what it claims. When I have cystic acne that peeps through the foundation, what I do is; I use it before applying the foundation, a little bit afterwards and by the time the day ends and it's time to take the makeup off my spot is already calmed down and half healed. Usually what happens is when you have cystic breakouts and if you want to get rid of them fast, the only option you have is to treat them at night and leave them as is during day time when you have to go out but with this you can treat it during the day as well while still enjoying any makeup look you want.
What is it made of?
Active ingredient: Salicylic acid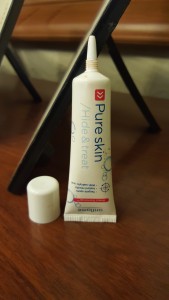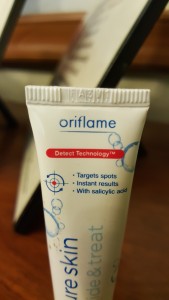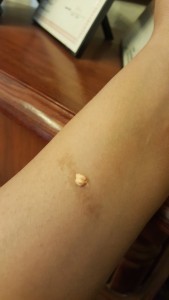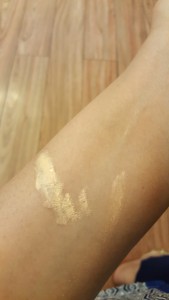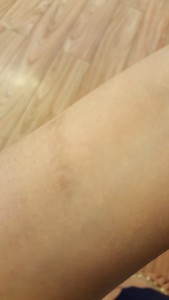 By : Natural Health News