Brand Name: NYX
Ideal for: Finishing off liquid foundation to add a luminous finish to the skin.
Finish: Luminous/Satin
Shade: Light Beige
Overall Rating: 5/5
Packaging Highlights
    Comes in a nice compact with a transparent lid
    There is a cool hashtag #nofilteroon top of the transparent lid
    Comes sealed in a plastic paper without box
    Nice sturdy packaging for the price
    Slightly bulky for travel purposes especially for people who are very picky about travel packagings
What I like about NYX NOFILTER FINISHING POWDER?
    Adds a beautiful satin finish to the skin
    Great for touch ups during the day
    Makes skin look instantly glowy, healthy and beautiful
    Cheaper than so many high end finishing powders
    Great value for money
    Lasts a decent amount of time
    Color selection is available to suit different skin tones unlike many that have only one standard color
What I don't like about NYX NOFILTER FINISHING POWDER?
NYX NOFILTER FINISHING POWDER is an absolutely amazing finishing powder at such a great price so there is nothing bad that I have to
say about it.
My thoughts on NYX NOFILTER FINISHING POWDER
NYX NOFILTER FINISHING POWDER is another one of those products that made its space in my professional beauty box. Yes, it is that amazing! The best thing about this finishing powder is that it is cheap and is high quality. It is amazing because it offers great value for money and another top reason why it has become my favorite is because it comes in a compact form. I find it very hard to work with loose powders and I personally don't like them because they are such a waste of money. Half of the product gets wasted while applying and makes your table a huge mess. I ruined my vanity table when Laura Mercier fell on it and I tried to clean it with a wet tissue. It left such an ugly white stain on it that it still haunts me and looks at me like an evil daemon. Anyway this is a great finishing powder and is highly recommended. If you want to know my secret to beautiful, flawless, glowing and radiant finish for all my brides then here it is. This finishing powder and of course a number of other products and expert techniques!
What is it made of?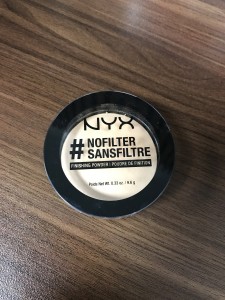 By : Natural Health News