Brand Name: L'Occitane
Product type: Shea
Skin Type: Normal to dry
Purpose: Moisturizing and nourishing hands
Overall Rating: 5/5
Packaging Highlights
    Lovely silver tube with different colors representing each range i.e. Shea is blue, Rose is red etc.
    Easy to squeeze product through the tube
    Cute little polygon shaped cap that I absolutely love for some odd reason
    Packaging kind of reminds me of my mom's makeup items in those childhood days
What I like about L'OCCITANE HAND CREAM – SHEA?
    Super moisturizing
    Makes hands incredibly smooth and soft to touch
    Does not leave heavy greasy residue behind
    Absorbs quickly
    Literally 5 stars to the heavenly fragrance that is so not overpowering
    The scent and the overall feel of the product gives that sensation and baby-like scent you experience when you're around new born babies
What I don't like about L'OCCITANE HAND CREAM – SHEA?
There is nothing that I don't like about this perfect hand cream.
My thoughts onL'OCCITANE HAND CREAM – SHEA?
I now wonder what took me so long to discover this awesomeness. This is a hand cream that I would always repurchase for the rest of my life until I come across any better hand cream. There are so many hand creams I always used but none of them impressed me as much as this baby did. This is God sent for super dry hands like mine. I have always been struggling with dryness on my hands, arms and around the elbow but this product is life! It is such an awesome cream that instantly absorbs into your skin leaving it soft and smooth like a new born baby's. I absolutely love the consistency, formula, results and everything about this hand cream. This does not make my hands a grease-ball like so many hand creams do. I cannot even drive having hand creams on because I don't know I just hate how slippery it gets when you touch the steering to drive but it's not the case with this hand cream. Hands down my favorite hand cream till date and the one and only I highly recommend!
What is it made of?
Water, ButyrospermumParkii (Shea Butter), Glycerin, Dimethicone, Cetearyl Alcohol, Glyceryl Stearate, LinumUsitatissimum (Linseed) Seed Extract, Mel Extract/Honey Extract, PrunusAmygdalusDulcis (Sweet Almond) Fruit Extract, AlthaeaOfficinalis Root Extract, CocosNucifera (Coconut) Oil, Brassica Campestris (Rapeseed) Sterols, RosmarinusOfficinalis (Rosemary) Leaf Extract, Helianthus Annuus (Sunflower) Seed Oil, Xanthan Gum, Parfum/Fragrance, Polyacrylamide, PEG-100 Stearate, Propylene Glycol, C13-14 Isoparaffin, Ceteareth-33, Alcohol Denat, Laureth-7, Benzoic Acid, Dehydroacetic Acid, Phenoxyethanol, Benzyl Alcohol, Benzyl Benzoate, Hydroxyisohexyl 3-Cyclohexene Carboxaldehyde, Linalool, Citronellol, ButylphenylMethylpropional, Coumarin, Alpha- Isomethyl Ionone, Hexyl Cinnamal, Limonene, Geraniol.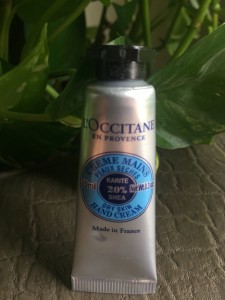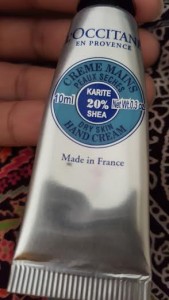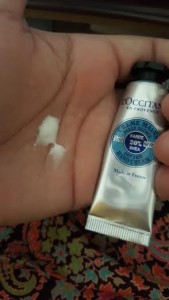 By : Natural Health News
Save
Save