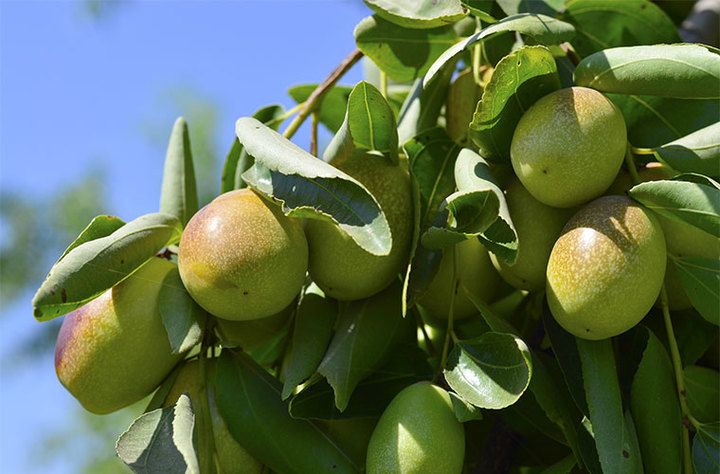 What is Jojoba?
Jojoba is derived from the seed of the Simmondsia chinensis desert plant, and has many uses in a variety of industries. The common names for this medicinal herb are Goat nut, Deer nut, Simmondsia chinensis, Coffee Berry, Wild hazel and Quinine. This is truly an excellent alternative herbal medicine for Skin Care.
Jojoba medicinal Healing Herb is a desert plant that is native to the Sonoran desert. It is a perennial shrub of the Simmondsiaceae family, and it possesses rather a number of medicinal benefits. This liquid extract is extremely regarded as an effective conditioner, moisturizer, cleanser and softener for the skin and hair.
An additive already found in a number of commercially manufactured and sold beauty products, it is classed as a fungicide, which means the useful properties are not just great for your body, but for the beauty product it, keeping mould and mildew under control.
Not just that but when you use the jojoba on your feet, the Jojoba Oil also benefits will include keeping control of different foot-hygiene and health problems for example athlete's foot, warts, fungal infections in the toenails, and more. Spanish explorers recorded that the Native American Indians of the Sonora Desert extracted the oil from jojoba seeds for different cosmetic and medicinal purposes, such as treating sores and wounds.
Benefits of Jojoba
Jojoba mimics the sebum found naturally in human skin and can replenish skin that has become dry due to age, weather, environmental pollutants or stresses.
Jojoba has been shown to really reduce scar tissue making it a wonderful option for pregnant mothers and those recovering from surgeries.
Jojoba moisturizes the scalp and conditions the hair, preventing it from becoming dull and brittle.
The antimicrobial properties in herbs wax discourage the growth of bacterial and fungal microbes that attack our facial skin.
It has as well been used as a base for specialty fragrances and perfumes.
Jojoba reconditions hair follicles and shafts for natural luster and shine.
The natural effect of jojoba shampoo helps stop dandruff and the healthy scalp are able to maintain strong, healthy hair.
You can also utilize jojoba oil to give your hair a hot oil treatment, prior to shampooing, to stimulate hair growth.
With anti-biotic and anti-fungal properties, Jojoba prevents infections from rising in exposed abrasions and speed the healing procedure while preventing scar tissue from forming.
When applied the cuticles Jojoba can strengthen and fortify brittle nails.
The ester wax in jojoba oil is also an effective way to heal wounds and can prevent infection.
Jojoba also heals burns and cuts that often happen while shaving.
It also locks in the moisture for long hours, making your lips supple.
Jojoba is a brilliant moisturizer for dry scalp and it helps you get rid of that flaky and brittle skin that is often mistaken for dandruff.
From the research arm massage using jojoba oil in people with Alzheimer's, jojoba oil increase the emotion, aggression, or mental function in people with Alzheimer's disease.
You can apply jojoba oil on the body area which being bitten by mosquitoes evenly.
As we get older, our skin is slower in producing natural wax esters and the effect is dryness and wrinkles. The natural wax esters in jojoba nourish and moisturize it again.
For the home garden, it can be used in a spraying mechanism to get the similar effect.
By : Natural Health News