Well-Being
How Improved Natural Physical Well-Being Can Help You Live Better Longer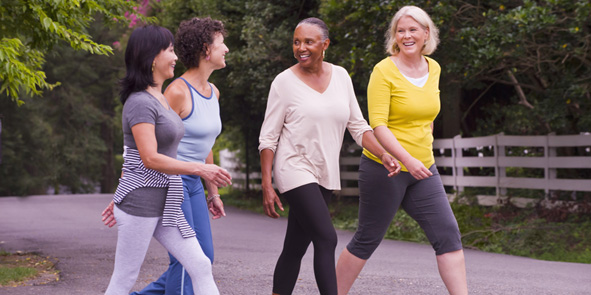 Physical Well-Being
There are several things to consider when you are trying to attain an overall Well-Being. Our lives can be so busy with everyday necessities that we can neglect our own needs and requirements. Find out how with Well-Being tips and guidance to help you understand how to move forward. There are various different kinds of beliefs that influence our health, fitness and well-being. In effect, beliefs we hold about ourselves as persons, and about health, fitness and well-being in general are the main driving force behind our overall well-being. Our everyday thoughts and attitudes also maintain and improve our Physical Well-Being or undermine our well-being. Your Social Well-Being and Physical Well-Being rest within the amazing computer that you call your body. In fact, the most complex computer, running the most exact and intricate programs in the world embodies, quite literally the physical you.
Physical Well-Being has some components, including nutrition, flexibility, balance, strength, aerobic conditioning, weight and sleep. As with any part of your self-care plan, you might want to start by assessing your current state of Physical Well-Being; this can help you recognize areas where you might want to focus your efforts for improvement.
Feeling Good about Physical Well-Being
There are various benefits that come with being physically fit, including:
Feeling good about ourselves and letting go of what no longer helps us is as well equal to well-being. Well-being includes other aspects:
A healthy lifestyle is mostly about achieving the desired work life balance that allows us to recharge our batteries properly and enjoy life thoroughly.
Doing the things that we enjoy most joined with those that we need to do and making them as enjoyable as possible are as well part of our well-being.
Relationships with others make up for at least 50% of our lives and thus, contribute to our well-being. Relationships that allow us to be who we actually are and to be comfortable with ourselves are the most fulfilling.
Relationship with self is a vital foundation stone of your well-being. Making your own life become a learning journey where you take everything in your stride and learn from it – not fighting and accepting them as what they are – good or bad.
Boost Your Physical Well-being
Physical Well-being and mental well-being are inextricably connected, so when you work on your mind, you're working on your overall health. Knowing particular guidelines that can help you reach physical and emotional well-being on a routine basis is sure to be perfect.
Here are few helpful guidelines that you can implement, for both your physical and mental well-being.
Exercise every day. Find the time to take care of your body and your mind will benefit, as well. Pump yourself up with exercise and watch your attitude improve too.
You must think positive thoughts, no matter what your condition is. Remember, it can always be worse. Push yourself to think positively, no matter what it takes.
Listen to relaxing music that puts your mind in another place.
Find somebody that you can talk to, whether it is an expert or just a friend or family member.
Improve Your Physical Health
Taking care of your body is a powerful first step towards emotional health and mental health. The mind and the body are linked. When you recover your physical health, you'll automatically experience greater mental and emotional well-being. For example, exercise not only strengthens our heart and lungs, but also releases endorphins, powerful chemicals that energies us and lift our mood.
The activities you engage in and the everyday choices you make affect the way you feel physically and emotionally. Here are some tips to help you take care of your physical Well-being for Life.
Accept your Emotions
Some would argue that most of our physical, mental and relational problems come from our inability to sufficiently experience emotions. Some people spend more energy on avoiding their emotions than others do on really feeling them.
Get Enough Rest
To have good mental and emotional health, it's important to take care of your body. That includes getting enough sleep. Most people need 7 to 8 hours of sleep each night in order to function optimally.
Learn About the Food You Eat
The matter of nutrition is difficult and not always easy to put into practice. You will feel better if you learn about what you eat, how it affects your energy and mood and practice healthy eating habits.
Carve Out Time to Meditate
Some people spend more energy on avoiding their emotions than others do on really feeling them. So the key is to give yourself unconditional permission to feel your feelings.
Exercise
Exercise is a powerful solution to stress, anxiety and depression. Look for small habits to include activity to your day, for example taking the stairs instead of the elevator or going on a short walk. To get the most mental health benefits, purpose for 30 minutes or more of workout every day.
Steal a Moment of Sunshine
Sunlight lifts your mood, so try to get at least 10 to 15 minutes of sun per day. This can be done while exercising, gardening or socializing.
Avoid Binging
Consider how much alcohol, drugs and cigarettes you consume and think about restrictive your intake.
Get Inspired
Find inspiration in everything from subscribing to an everyday quote to attending to uplifting audio books on the way to work to reading magazines with exciting ideas.
Stay Active
It's important to not only keep your mind busy at work but to involve in daily exercise, as well. You will want to stay physically fit to help you continue healthy throughout your lifetime.
Over all well-being as well includes your physical needs also. When we do not take care of our emotional and physical needs we will finally always suffer physically. It is always best to make definite you eat right, get lots of rest, and get plenty of exercise. The stronger and healthier your body is the better off you are. You need the physical strength and fortitude to get the things in life done you must. Be sure to find new methods to feel good and comfort you. Improves the health of your mind, brain and body, improving energy and survival, making you feel and look healthier and younger. Find out how many others stay and get well by learning more about Well-being for Life a Families Information Service that put you in charge of your well-being. Financially, physically, emotionally and spiritually. For information on Mental Well-being Issues, see us at Natural Health News will help to build up you well-being.