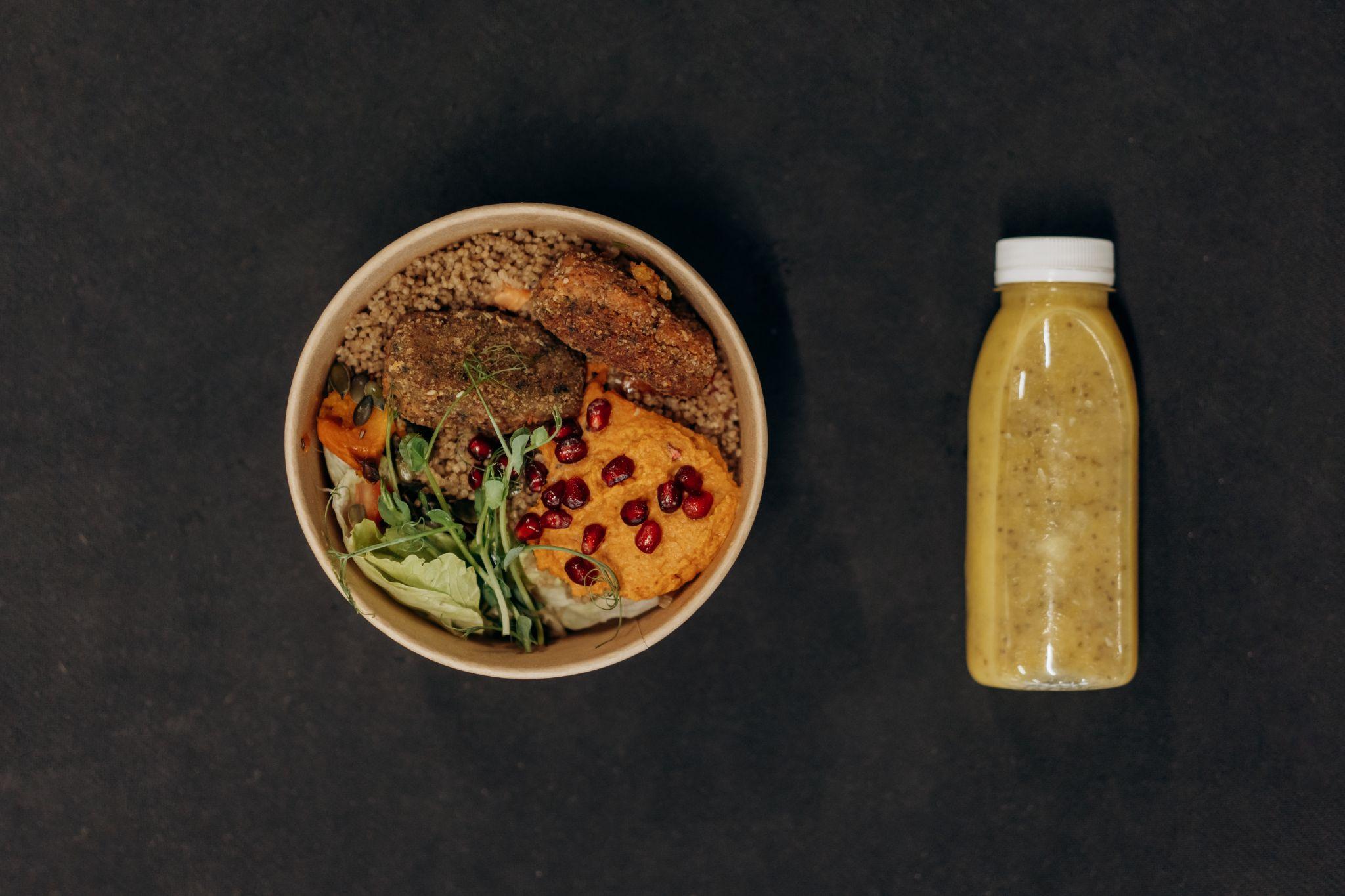 Food and Diet Tips is always been considered the body's fuel. This is especially true when it comes to your diet when alongside regular exercise. Every time you work out, muscles use up glycogen and some of the muscle proteins also get damaged during strength training and high-intensity workout. According to Healthline, this is why consuming a combination of carbohydrates, protein, vitamins, and minerals is important after working out. Those types of food help speed the muscle repair process and contribute to rebuilding glycogen stores in your muscles.
Chai-Spiced Chia Pudding
If you're looking for a to-go post-workout meal, then a chai-spiced chia pudding is a great option. Chia seeds are low-calorie and antioxidant-rich. They're also filled with fiber, protein, and Omega-3 fatty acids. With just coconut milk, maple syrup, cinnamon, vanilla extract, chai flavorings (ginger, cloves, and nutmeg), and a pinch of sea salt, you can already enjoy your filling treat.
The recipe calls for a large bowl or standing mixer where you can blend all the liquid ingredients until they take on the consistency of a pudding. You then add the chia seeds generously and continue to whisk. After the mixture is ready, put it in the fridge for a minimum of two hours— but the pudding is at its best after being chilled overnight. You can even add some fruit slices, nuts, or granola—or all three—on top right before eating for extra goodness and texture.
Teriyaki Salmon Quinoa Bowl
Quinoa is arguably one of the best grains currently available. This whole-grain food is jam-packed with nutrients like omega-3 fatty acids, magnesium, manganese, phosphate, potassium, and protein. Plus, it's gluten-free and has a low glycemic index, which makes it perfect for people with gluten intolerance and who are looking to maintain their blood sugar levels. Coupled with nutritious salmon, it becomes even healthier and better-tasting. Salmon is infused with polyunsaturated fat (Omega-3 fatty acids) which helps support heart health.
Related Article: Top 10 Heart Health Supplements of 2023
And it's also fairly simple to make. Weknowrice.com notes that with just a mini rice cooker, you can cook the quinoa in no time. Even without lots of cooking experience, you can be confident that your quinoa will come out perfectly as long as you input the right setting on your rice cooker— and you only really need the most basic setting for this recipe. Once you have that taken care of, the next thing you need to do is marinate the salmon in sweet, spicy, and sour teriyaki sauce. You can go for ready-to-use teriyaki or you can make your own version using soy sauce, pineapple juice, spices, rice wine vinegar, sesame oil, and honey, instead of brown sugar.
Eggs Benedict With Homemade Hollandaise Sauce
Who says an eggs benedict is just for breakfast? You can have it as a meal or as a heavy snack anytime in the day. Eggs are a "complete protein," which means that they contain all nine essential amino acids needed in the human diet. They promote protein synthesis, and that's what makes them such great options for post-resistance or strength training workouts. While there are tons of ways to cook eggs, Food Network affirms that poaching them is one of the healthiest ways to prepare them since it doesn't require oil or any added fat.
To make a delectable eggs benedict, pair your poached eggs with whole-grain muffins or bread for healthy fiber and carbohydrates. To further cut down on fat, you can trim the visible fat on your cooked meat (choice of ham or bacon). You don't need store-bought hollandaise sauce, as it's easy to whip some up on your own. Food.com suggests using a double boiler to blend yogurt, lemon juice, egg yolks, salt, Dijon mustard, and fresh ground pepper together for about 15 minutes or until it has thickened.
We at Natural-health-news.com believe that a hearty and nutrient-rich meal does the body good. Needless to say, a delicious, hearty, and healthy meal is made more satisfying after a great workout.