I know, I know you must be thinking this product scores an A+.
You must be like wow! This product is truly amazing and that is the reason why I ended up buying the full size.
NOOOOOOOOOOOO!!!
Not at all.
The reason why I bought the sample size was because I was OMG impressed by the rave reviews all over the internet and how people were going crazy about this pearly iridescent shimmer but the reason why I bought the full size was because I was crazy! I was still trying to figure out the sample but then I thought maybe its just the sample that is not so amazing so why not try the full size and that is how ended up buying one!
Is it ACTUALLY THE PEARLY WHITE SHIMMER?
The imagination of pearly pink glowy cheeks that one gets by looking at the swatches all over the internet is not as appealing in real life as it is on the internet.
THIS IS JUST NOT THE PRODUCT ONE SHOULD BUY if they are looking for a perfect shimmer highlighter. Yes, if you have a lot of money
and you are a fool head (like me) or if you want to collect everything makeup then yes spend your hard earned money on it. DON'T OTHERWISE!!!
Can you see the shimmer, peal, pinkish glow, OR even the GLOWW?
I can't. Not in the picture, not on my face, not on my friend's face and not even on my mom's face. I wanted to love this product but unfortunately it is just pure WASTE OF MONEY. Honestly girls, it DOES NOTHING. If you want a nice shimmer highlighter this is not the one for you. NYX has a dupe of this and you know WHAT? That dupe is way better than this!!!
It just doesn't show on your cheeks at all. It does from a certain angle and for that you have to tilt your face to so many angles and then you might somewhere at some angle find that secret glow but do you really want to appear like a crazy monkey tilting your face here and there just to show the tiny bit of glow this gives?
I wouldn't! It just looks good on the camera only. You can definitely purchase it if you want the glow in pictures only. Camera picks the shimmer really well but that's it! So yeah, if your boyfriend or your husband or somebody you want to impress lives away from you and all you have to do is take pictures to show them then go ahead and buy it but not if you want to go to a nice party and want to have the "glow from within" look!
So yeah! That's my take on this product. If your views/opinions differ then leave them in the comment box below. I would be more than happy to find out how it worked on other people. Maybe it works nicely on a different skin tone, texture, color or whatever!
So, bye bye High Beam… Your place is in my drawer forever! Rest in peace! Maybe some day when I am bored or I don't want to waste my precious other shimmer highlighters to take pictures to show my husband who lives abroad then I would use you? Otherwise you are dead for me till then.
Bye bye!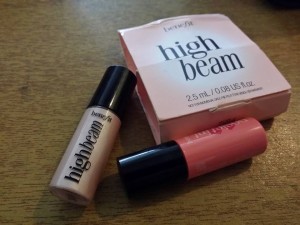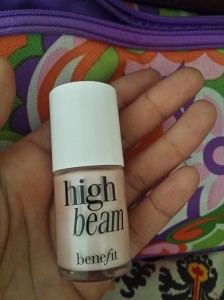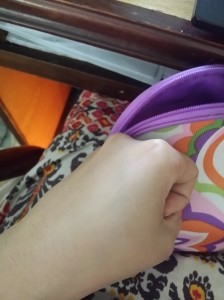 By : Natural Health News