Hot News
Basic to Spicy Ingredients: Components of Middle East Food Platter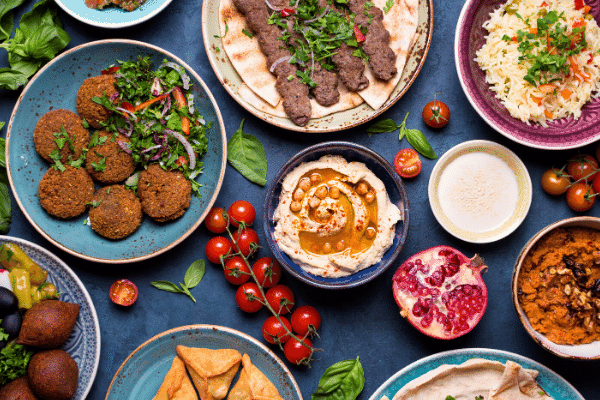 A walk down the middle-eastern street will show you so many ingredients, never witnessed before. From the tangy pomegranate molasses, perfumed waters, to spice blends, a mere teaspoon or two can elevate the taste altogether. While the middle-eastern food is all about sharing food and precious moments together, it is also about fragments of memory that come along. The memory of family, home, and homeland!
Even if one wants to prepare any dish from the Middle-east cuisine, and relive these memories, they first need to gather all the important components together. Whether you have the plan to do it yourself or hire professional catering services in Dubai, these are essential for many recipes. In fact, skipping them is like missing out on the true Middle Eastern taste.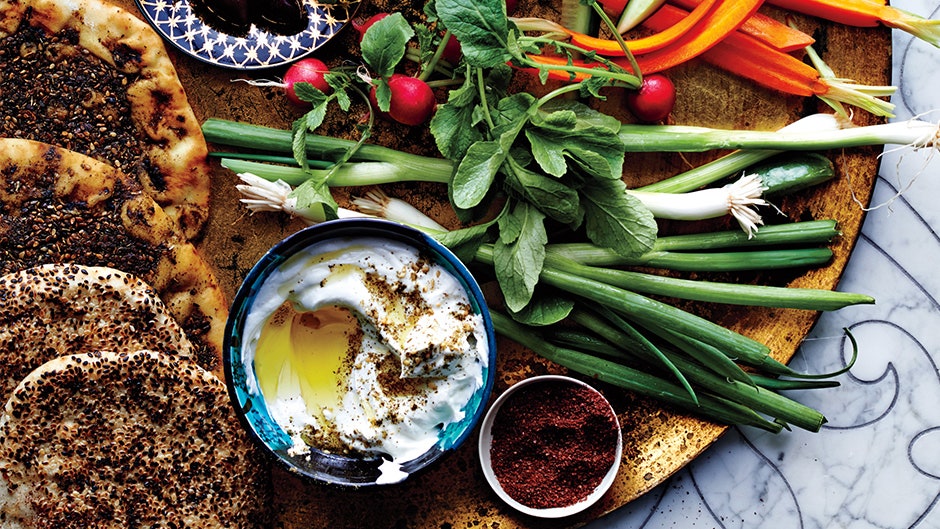 Here is a look at some of those ingredients in detail, and the taste and aroma they bring in, to convince you to have them incorporated in your platter.
Freekeh
Freekeh is a green-colored baby-wheat that is roasted on an open fire and rubbed. It gives an earthy, nutty, and smoky flavor and plenty of texture to bite on. This adds a distinct flavor to roast chicken, when mixed with sautéed vegetables, onions, nuts, and sweet spices. Together, it makes the meal finger-licking good and a wholesome meal.
Chickpeas
Anyone who has ever tasted hummus has already tasted the most recognized component of the Middle-east food platter. Chickpeas completely transform to blend and combine with sticky, thick tahini along with garlic, lemon juice, and olive oil to make hummus. It is then sprinkled along with olive oil, paprika, nuts, and parsley. And if you want to impress your guests, try adding some pomegranate seeds on top for a more luxurious look.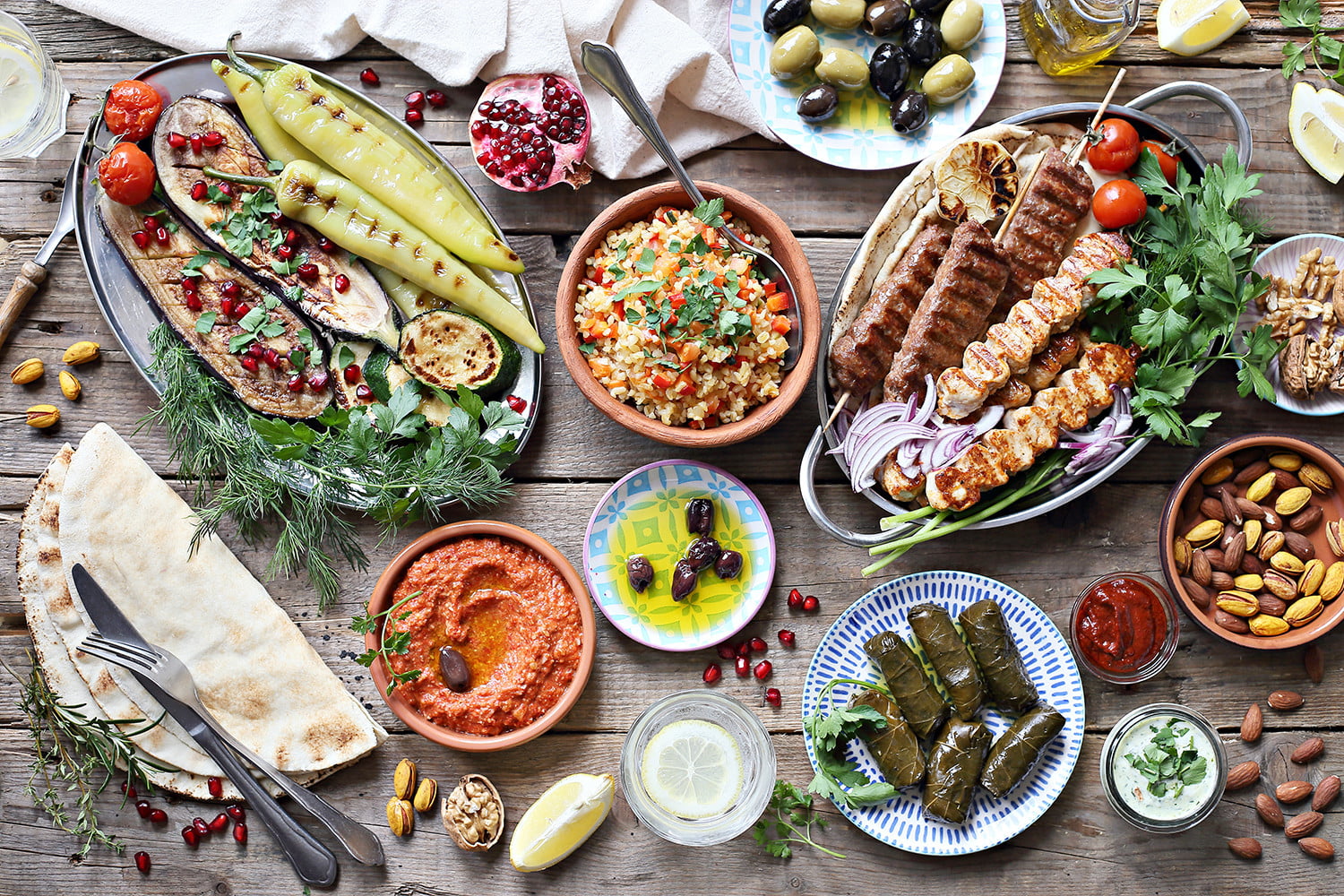 Pistachios
Middle East food features nuts, especially pistachios. These are more commonly used in sweet desserts than in savory dishes. However, they are also admired when used in saffron rice, baklava, and rice pudding as a topping.
Orange Blossom Water
The orange blossoms are distilled to extract the juice and breathe taste into the dish. Adding just a few drops of these distilled blossoms can add great taste to the puddings, cakes, and other such food.
Lemons
Lemons are good at giving the citrusy, sharp taste that our dish might be lacking. It is good for the main course dishes as well as the salads and drinks for a zesty taste. Food experts have been able to play around with different techniques of using lemons, and the one that has kicked off the best is to preserve them. For preservation, simply stuff the lemon with salt and preserve it in an air-tight bowl for at least a month. After that, you can use it for margination purposes or give your dish the taste that it deserves.
Za'atar
Most of us might already have heard of this intensely aromatic spice, that gives a nut-like taste. Traditionally made with dried herbs like thyme and oregano, it gives a wonderful taste when compounded with flatbreads or fish or meat dishes.
Za'atar is mostly used as a seasoning along with olive oil, parsley, and toasted nuts to add caramelization and delicious taste to it.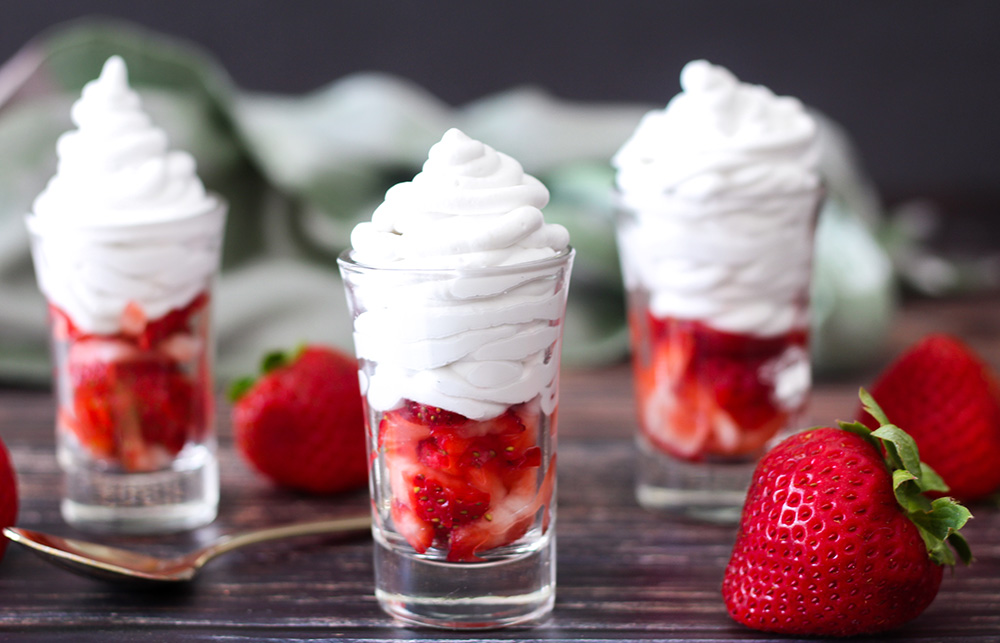 Sumac
While you might have seen most of the spices that are darker in color, sumac is none like that. In fact, it is one of the most beautiful and unique of all Middle Eastern spices. It has a deep purple color powder that glistens like ground rubies. The source comes from a native Middle east tree that grows red berries. These berries are crushed and refined to produce this spice. When used in food, it gives a tangy flavor that is less than that of a lemon.
It also adds a crunchy and vibrant flavor to the salads. It is also able to strike a balance with the citrusy lemon flavor, and contrast the sweetness of the pomegranate seed and the freshness of cucumber. It does the same with meat and fish. In fact, it makes the meal and the salads, visually striking, while enhancing the flavor.
Adding Richness and Aromatic to Your Platter!
Middle Eastern ingredients are able to reflect the fertility of the land, strength, and tenacity of the people, who continue to grow and prepare the basic components even at home. These people prepare these ingredients that are organic and rich in taste and contribute towards the growth of kids birthday catering.
Along with that, with a prepared food platter using the true Middle Eastern ingredients, you can pull off the perfect food for your loved ones. Just visualize your entire family sitting together, sharing food and precious moments together. And you set down to prepare the best Middle eastern recipes and begin your food adventure.