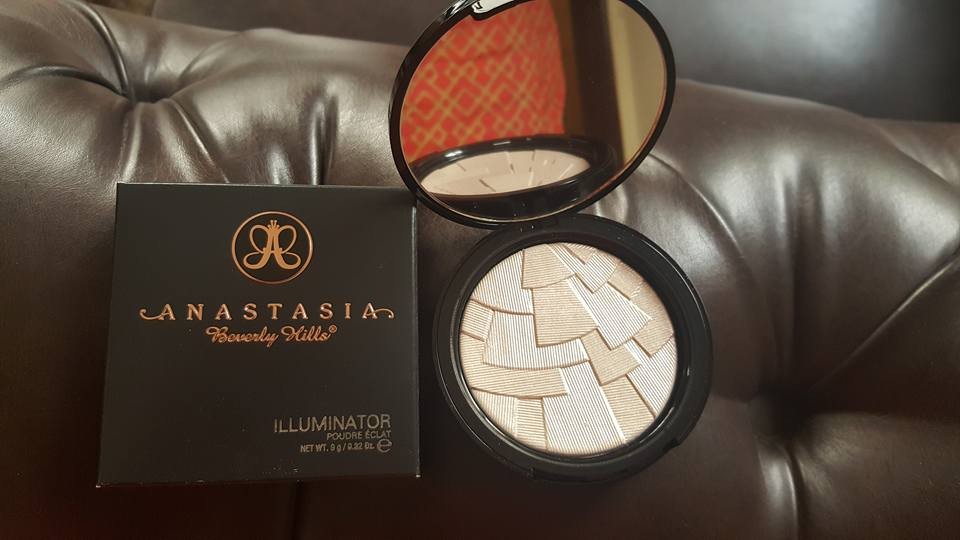 Brand Name: Anastasia
Shade: Starlight (White Pearl)
Finish: Satin
Priced at: $28 excluding taxes
Rating
Packaging:5/5
Longevity: 5/5
Pigmentation:4/5 on slightly brown skin
Packaging Highlights
    I need a moment to talk about the beautiful design of these illuminators
    The outer packaging is standard with a black car box and black compact that isn't anything fancy
    The actual product i.e. the highlighter itself has been designed in a way that you can evenly pick up product
    The design has a technical science behind it to provide better pigmentation
What I like about ANASTASIA ILLUMINATOR IN STARLIGHT?
    Buttery formula
    Blends into the skin like dream
    Lasts ages
    Beautiful color for fair to light medium skin tones without making them look ashy
    Can be paired with a bright gold highlighter to add a subtle sheen instead of sparkling glow
    Enhances the skin tone
    Does not look ashy or muddy
    Gives a natural, very healthy and lit-from-within glow
What I don't like about ANASTASIA ILLUMINATOR IN STARLIGHT?
    Maybe it's the color but it takes a little extra swirl to pick up enough product to show on the skin
My thoughts on ANASTASIA ILLUMINATOR IN STARLIGHT
If you're sick of golden highlighters making you look tan and orange then this is the color you need in your life. I have been pretty sick of gold highlighters so thanks to Anastasia for coming up with something different which is not white, not gold and is in between. Gives you that perfect sparkling glow, yet looks very natural. I have been a little bored and to be honest kind of sick of the golden highlighter bandwagon so I was really excited when Anastasia came with a different color and not the typical champagne gold color that almost everyone is coming up with. I've ordered Rivera now which is another unique and beautiful color. It is arriving in a few days and the swatches and review will be posted somewhere in the "highlighter" section so keep an eye here after about 15 days.
What is it made of?
Ingredients not available on the actual Anastasia website.
See photo here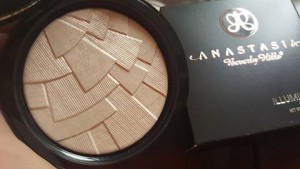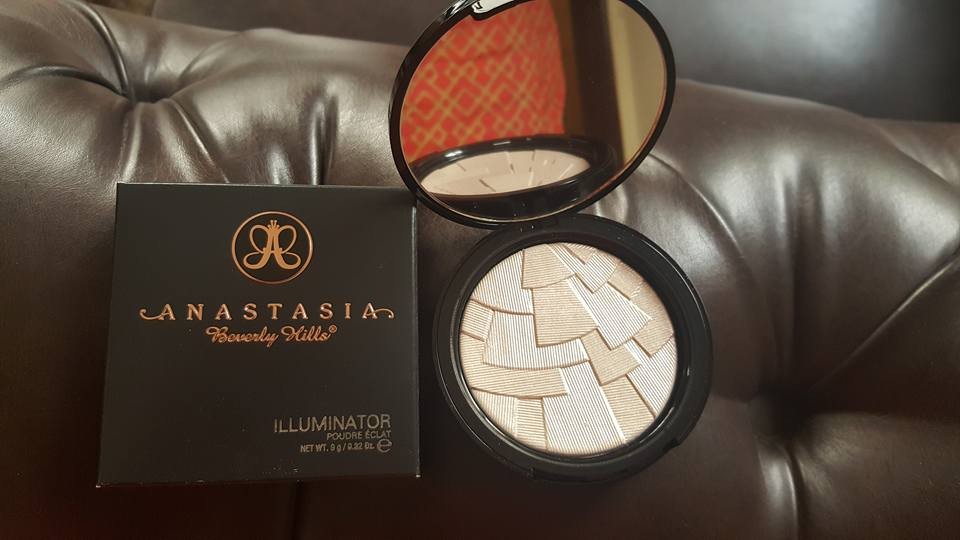 By : Natural Health News