Hot News
All About Different Credit Bureaus in India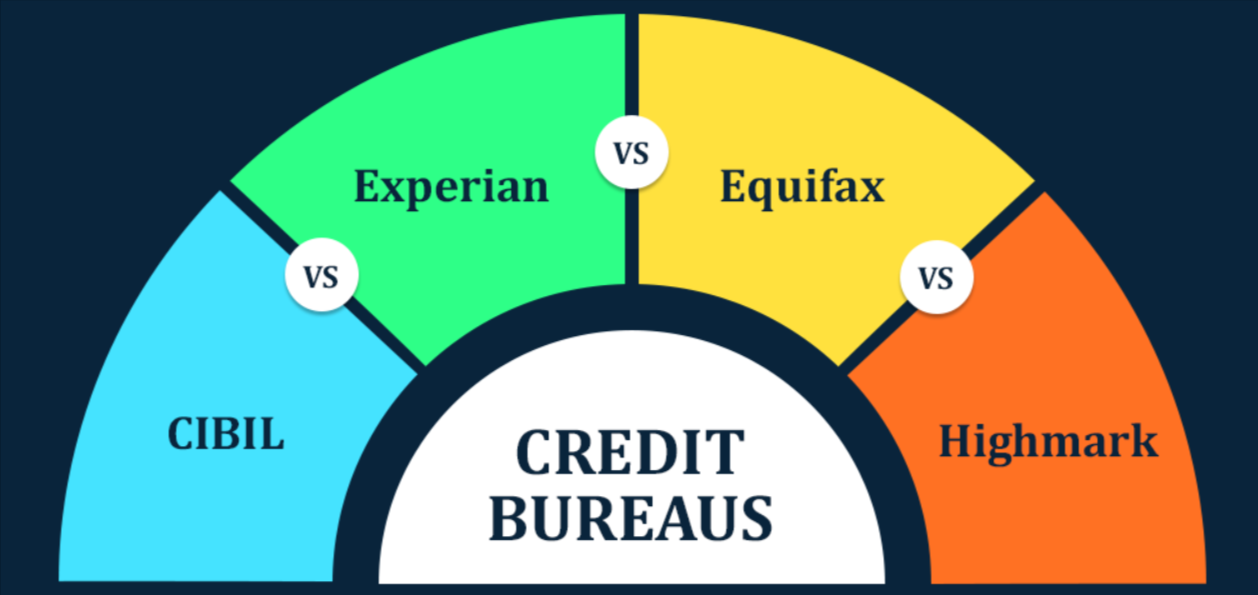 Credit bureaus are basically an information warehouse that gathers important information about you and sell that information to the available lenders in India and others who want to know about your borrowing behaviour. Whatever information they provide is important for the lenders to know the creditworthiness of the loan borrower to know his eligibility towards a loan that means before lending you a loan, lenders want to know if you have the ability to repay back the loan within due time or not. The information that the credit bureaus provide is used to create your credit score which is used by the lenders to approve your loan.
Credit Rating Agencies in India
The credit rating agency is an organization that evaluates the creditworthiness of an individual who wishes to borrow a loan or wants to apply for a credit card.
CIBIL
It is one of the extremely popular credit bureaus available in India. It is associated with a large number of NBFCs as well as banks. CIBIL offers a comprehensive and detailed report to help individuals to apply for loans. The individuals are scored on a 3-digit score ranging from 300 to 900, where 900 is the best and 300 is the lowest credit score. Higher your score better are your chances of acquiring loans or credit cards.
CRISIL
CRISIL is yet another credit bureau available in India. It is a global analytical company that provide ratings, research, risk and policy advisory services. The global company was established in 1987 and was the first credit rating agency in India.
Equifax
Equifax received a license from the government to become fully operational in the year 2010. The company scores individuals from 1 to 999, where 1 is the lowest whereas 999 being the highest. Presently, the company is offering a variety of services to individuals such as risk scoring, portfolio reviews, credit information reports, etc.
ICRA
ICRA Limited is one of the leading credit rating agency present in India. It is a joint venture between Moody's investors and many other financial services companies under its operations. It is mainly responsible for providing a ranking to mutual funds, and performance ratings to real estate companies and hospitals.
CRIF High Mark
It is India's only all-rounder credit rating company that caters to the requirement of all types of borrowers be it retail, small business loans and MSME loans etc. CRIF High Mark is responsible for providing provides credit rating and analytic services.
All the credit bureaus are considered important that helps lenders to know your creditworthiness before lending you a loan. The credit score provided by them helps lenders to know your credit profile and credit history in the past.
Summary:
Credit Bureaus plays an important role for the lender to help them judge your eligibility. The credit bureaus help lenders to know your credit history and to judge whether you are eligible for a loan or not and also if you have the ability to pay them back. Based upon your previous credit history, they create a credit score which is a 3-digit number that helps you to acquire a loan to meet your financial requirements. If you have a quite low credit score, you may approach to any of these credit agencies that will suggest you improve your credit score within the due time. A credit bureau helps to assist loan borrowers in understanding where they stand on credit. A credit bureau collects, holds, uses and discloses personal and credit-related information about individuals and companies to the lenders to assist them while lending you a loan.